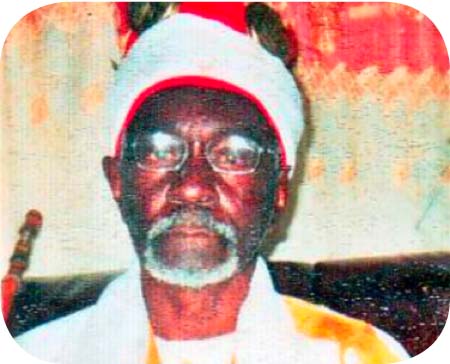 The case involving the Caliph General Muhideen Hydara and the Alkalo Buyeh Touray of Darsilameh Sangajor has been set for judgment at the Brikama Magistrates' Court before Magistrate Ebrima Jaiteh.
When the case came up on Thursday, the trial magistrate said he wanted to speed up the trial, after the GRTS had given their testimony by bringing with them the video and transcript of the announcement regarding the Eid'ul Fitr of July 2014.
Representing the Director of GRTS, Bai Baboucarr Sanyang, a telecoms engineer at GRTS and also assistant director, said he was with the video and the transcript, which were original copies of the panelists who were featured on 27 July at GRTS TV telling the public the day for Eid'ul Fitr prayers.
He added that he was the person who signed and stamped them, and they were all stored at their archive.
He also disclosed that the panelists present were Cherno Barrow, Momodou Lamin Touray, Sheikh Sheriff Malick Badjan, Oustass Momodou Jallow and Sheikh Ebrima Jagana, and they did address the public on the day of the prayers.
The video and the transcript were tendered in evidence and marked as exhibits.
The defence then announced they had closed their case, and needed time to address the court.
The defence was then given until 11 May to address the court, and the prosecution was given until 16 May to make their reply.
The case was then adjourned to 27 May for judgment.
Read Other Articles In Article (Archive)