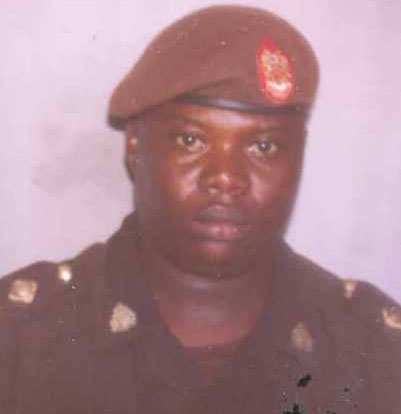 Immigration public relations officer has called on aliens in The Gambia to regularise their status, saying "most of the aliens in the country are yet to pay" for the country's Residence Permit and Aliens Identity Card.
Assistant Superintendent of Immigration Ensa Jawara says it is unlawful to stay in a country without regularising one's status, adding that the Immigration "will not compromise with anyone who is not willing to comply".
He appealed to aliens to report to the nearest immigration stations across the country to register, adding that the alkalolou are working closely with the immigration in the areas aliens are to register.
PRO Jawara advised landlords to avoid harbouring aliens who have not regularised their stay in the country as well as appealed to the general public to help his department with information regarding aliens residing in the country without proper documents.
He pointed out that there are basically two categories of residence permits issued out to aliens in the country, which are permits A and B. Permit A is for aliens who are students and those that have retired, he said, adding: "Fee for this category is D1,100."
Permit B is for skilled and unskilled alien workers, and unretired and non-student aliens in The Gambia from Ecowas and Non-Ecowas countries, with those from Ecowas liable to pay D1,300 and non-Ecowas D1,800.
Furthermore, PRO Jawara elucidates, those aliens who are exempt from paying for residential permit but are required to take alien ID cards should comply by ensuring they process such documents. Those in this group, according to Immigration assistant superintendent, are the Senegalese, the Ivorians and the Bissau Guineans, who are liable to pay D200 for the ID cards.
Commenting on the cost of securing Clearances, visa and emergency travelling certificates from the Immigration Department of The Gambia, PRO Jawara said Clearances and visas are issued at the cost of D1,000 each while emergency travelling certificate is D250.
"Forms for the biometric ID cards and residence permits are given free of charge to the public, with no fee attached to them," he noted.
Regarding the Gambian passport, PRO Jawara said fee for this document is D1,000 but some people keep coming with D500 to process it, even though the immigration department "has done a lot of sensitisation" on this front.
Read Other Articles In Article (Archive)