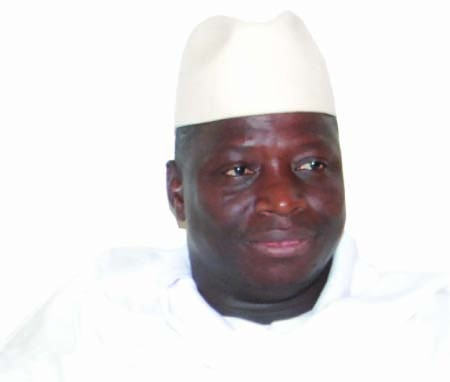 The National Assembly sitting in Banjul on Monday adopted a motion to declare January 17 in every calendar year as Traditional Natural Medicines Day throughout The Gambia.
The minister of Health and Social Welfare, Dr Omar Sey, who brought the motion before the Assembly, said The Gambia is well-known worldwide for its numerous contributions in the area of traditional medicinal practices.
President Yahya Jammeh, he added, has registered numerous achievements in traditional medicinal practices.
"The President did not only stop at treating HIV/AIDS, asthma, hypertension, stroke, and infertility, among others, but has established a traditional medicine health facility called the Kanilai Alternative Treatment (hospital) exclusively for the care and treatment of registered patients, for free."
The health minister added that country's achievements and developments in The Gambia have put the nation "prominently on the world map in the area of traditional healing".
The motion is also meant "to promote traditional to the extent that it plays a meaningful role in the socio-economic development of The Gambia, and the rest of the world."
It also seeks to increase public awareness of this medical discipline, as well as ensure its affordability and accessibility without compromising quality, according to Dr. Sey.
He went on to recall that at Alma Ata USSR in 1978, the World Health Assembly passed a resolution on medicinal plants, and called upon UN WHO to coordinate the efforts of member states for proof of safety and efficacy of medicinal plants.
Another resolution on traditional medicine and medicinal plants adopted in 1988, called for international cooperation and coordination, to establish a basis for the conservation of medicinal plants in order to ensure that adequate quantities are available for use of future generations.
The health minister went further to refer to first meeting of experts held in Accra, Ghana, 2009 when it was decided that 57 medicinal plants common to all the ECOWAS countries be developed on the basis of an agreed criteria.
"This included medicinal plants commonly used in the ECOWAS sub-region, geographical distribution, and availability of relevant data, priority diseases (malaria, high blood pressure, diabetes, HIV/AIDS, TB, sickle cell and anaemia) and availability of scientific evidence."
Meanwhile, WHO estimates that almost 80 per cent of the populations of developing countries consult traditional medicine practitioners, for their primary health care needs.
In fact, it is well known that even in developed countries the use of trade medicine is quite prevalent.
Consequently, the Gambia government has considered and approved that, because of the importance attached to trade medicine, 17 January of each calendar be set aside as National Natural Medicines Day, to commemorate traditional medicine practices nationally and internationally, Dr. Sey announced. 
Read Other Articles In Article (Archive)