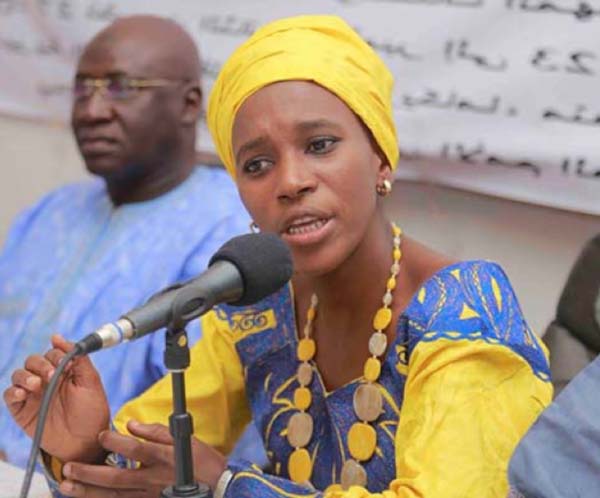 Ms Matida Daffeh, a gender activist and National Coordinator of Girls Agenda, a community-based organization, has made it categorically clear that she is not affiliated to any political party, neither is she interested in politics.
"I am not interested or affiliated to any political party. I am a gender activist, interested in the liberation of women and girls in The Gambia," she told The Point.
Ms Daffeh was reacting to recent online media reports that she had been selected to be the main presidential candidate for the opposition United Democracy Party (UDP) in the forthcoming December 1 presidential election.
Contacted at the weekend for her reaction to the reports, she said: "All I am interested in is the liberation of women and girls."
It would be recalled that online media What's On-Gambia (www.what'son-Gambia) reported recently that Lawyer Ousainou Darboe, the leader and secretary general of the United Democratic Party (UDP), had stepped aside as the leader of the United Democratic Party (UDP) for Ms Matida Daffeh to lead the party and contest the forthcoming presidential election.
The reports further stated that more than 500 party delegates met on a Sunday in Brikama Mansaringsu and unanimously selected Ms Daffeh, a gender activist, as the new leader for the country's main opposition party, as well as to contest in the December presidential elections.
The reports also stated that former party leader Lawyer Darboe congratulated the Brikama-born gender activist and further quoted him as saying, "Matida's selection to lead the party is a significant development in the country's political history".
When contacted last week to verify the report, UDP's secretary general Lawyer Darboe denied and refuted the report, describing it as "unfounded and misleading".
He also said the UDP as a functional party "operates based on principles guided by the party's manifesto".
"If we are to change the party's leadership, there is a procedure to be followed. We must hold congress to which we will invite all political parties and party militants, as well as journalists to a press conference, to inform the general public, rather than sending press release to outsiders as mentioned in the reports," lawyer Darboe told The Point.
Read Other Articles In Article (Archive)