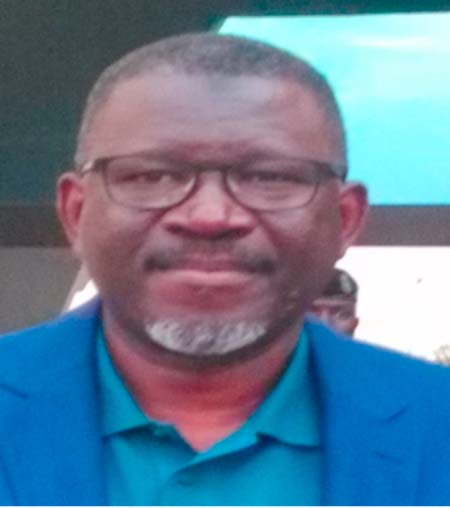 The Secretary General of the International Federation of the Red Cross and Red Crescent Society recently visited the Gambia Red Cross Society to meet its workers and volunteers and learn more about their activities.
Speaking to journalists on Thursday evening at the Banjul International Airport shortly after arrival, Elhadj As Sy, SG of the International Federation of the Red Cross and Red Crescent Society (IFRC), said he was in The Gambia to also explore new areas of work to see how the Society can expand in what they are already doing for the benefit of the population as well as how to strengthen partnership with the public authorities.
He said they are very confident that the Gambia Red Cross Society (GRCS) is one of the key members of their federation and would like to strengthen that partnership to learn from their best practices.
He said he was on the field to see the reality and the service rendered by the Red Cross volunteers, especially young ones, being committed and sharing the principles of humanity and volunteerism they all are abiding to, which guarantees the future of the Gambia Red Cross.
He said he hoped that at the end of his mission they would further strengthen their partnership, and explore new areas they could develop.
He also said GRCS is among 189 members of the federation, so they are bringing the collective experience and support of 188 national societies for mutual support and learning.
"All of that is based on the fundamental principle of humanity, impartiality, neutrality and commitment to serve people, especially those in need and those that are hard to reach," he said.
This, he added, they do to complement efforts of governments, especially through ministries of health, social welfare and agriculture, which gives the Red Cross a very particular role, the role of auxiliary to the public.
On his meeting with the Gambian Government, Mr Sy said the government was already open to the partnership and they had extended it since he took office a year ago, in whose spirit he decided to pay a visit to The Gambia.
"I think that is a sign of openness and willingness to work together because we believe that we care about people but at the same time, the Gambian Government care about its people even more than we do and that gives us a common ground in working together and I am looking forward to concrete ways of partnership," he said.
Mr Sy said they would visit some campuses, especially that school children went to the airport to welcome him, which they would not take for granted but to reciprocate such a gesture.
The IFRC SG also paid a courtesy call on the Gambian leader at State House and visited the refugee camp at Bullock in Foni.
He also had a day with GRCS volunteers at the GRCS grounds in Kanifing. 
Read Other Articles In Article (Archive)