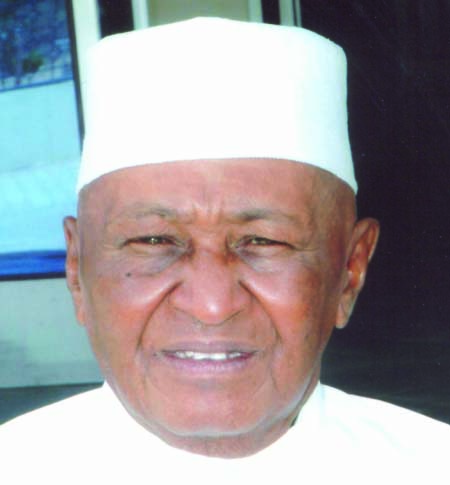 The Independent Electoral Commission, IEC, has detected 1,897 cases of what it said were people suspected of registering more than once, in the just-concluded voter registration exercise.
Mustapha Carayol, chairman of the Commission, told journalists and politicians at a press conference yesterday that thumbprints and facial recognition were used as a means of detecting this.
Noting that successful elections are dependent on a clean voter register, Carayol told the press conference meant to give findings of the matching done on the general voters registration exercise, that such unscrupulous acts are uncalled for and quite unexpected from the people, most of whom are fully aware of the implications of the act.
According to the IEC boss, the commission is currently engaged in frantic efforts in making sure a very credible voter register is produced.
He stated that the digital system of voters registration employed was also used as a platform upon which a biometric matching was conducted.
"The cross-matching query was able to detect a very high number of multiple registrations," he said, adding that these are people who registered more than once.
He revealed that information was provided by the IEC database in respect of double or multiple registrations.
"One person registered five times in five registration centres, two people registered four times in four registration centres; 11 people registered 11 times in eleven different centres and 1883 registered two times," he revealed.
Chairman Carayol further told journalists and politicians that the commission in consultation with political parties have decided, as a matter of goodwill, to offer a period of amnesty to all who registered more than once to come forward and surrender those cards.
"The commission urges those who are yet to surrender their cards within two weeks, from Monday 8th August to Monday 22nd August 2011, to do so," he said, warning that failure to surrender these illegally obtained cards, after the two-week amnesty period, will cause the commission to institute legal action against those suspected of registering more than once.
The commission, he went on, has so far received 56 cards from people who registered more than once.
He further stated that since they heeded to the previous amnesty given, no legal action will be instituted against them.
The IEC boss, however, expressed dismay over the vandalism of the voter registers pasted in the various registration centres.
"This move compelled the commission to make strong statements in order to deter the general public," he added.
He also told journalists that some youths were caught in the act of vandalising the voters list in Kiang Kiaf in the Lower River Region, and that the matter is with the police.
Concluding, Carayol also revealed that at the completion of the display and public scrutiny of the provisional list of voters, there was no appeal, but the commission received 173 objections, out of which 10 came from the Kanifing Municipality, while the remaining came from the Central River Region.
Read Other Articles In Article (Archive)