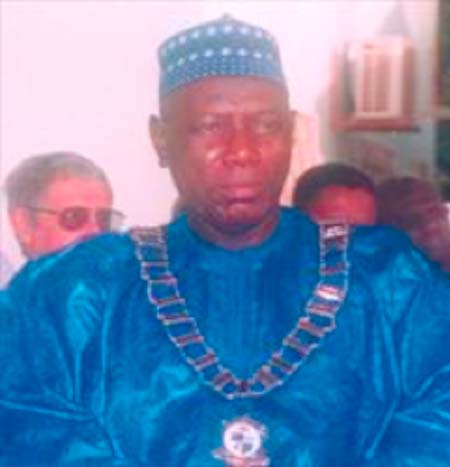 The Independent Electoral Commission (IEC) has announced the continued legal existence of eight political parties, while two others are deregistered and one dissolved.
The endorsement and deregistration of the political parties followed the 31 March 2016 deadline for all parties to regularise their status in line with the Elections Amendment Act, 2015.
The eight approved political parties, as contained in a press release issued by Election House yesterday, are the Alliance for Patriotic Re-Orientation and Construction (APRC), United Democratic Party (UDP), National Reconciliation Party (NRP), People's Democratic Organisation for Independence and Socialism (PDOIS), National Convention Party (NCP), People's Progressive Party (PPP), Gambia Moral Congress (GMC), and Gambia Party for Democracy and Progress (GPDP).
These parties have met "all the requirements and are bona fide political parties" registered with the Commission, the IEC said.
However, National Democratic Action Movement (NDAM) has not met the requirements and is thus not recognised as a party, likewise Gambia Democratic Party (GDP).
The commission explained that it had received a notification from the National Alliance for Democracy and Development (NADD) of its dissolution.
The Elections Amendment Act, 2015 has mandated the political parties in the country to get offices in all the seven administrative regions of the country and furnish the IEC with the addresses of the regional offices, as well as submit their audited accounts to the commission.
The amendment also makes it a requirement that the executive members of all political parties have to be resident in The Gambia.
It could now be confirmed that all the approved opposition parties have met the requirements of the Elections Amendment Act, 2015.
By-election
In a related development, the IEC will conduct a by-election to fill the vacant seat of Councillor for Sare Ngai Ward in the Basse Area Council on Thursday, 28 April 2016.
The election will be contested by Mr Karamo Touray of the APRC and Mr Lamin Fatty, an independent candidate.
According to the Elections Amendment Act 2015, polls will open at 8am and close at 5pm.
"Counting of votes will be done immediately after the close of polls and collation of results at the IEC Basse Regional Office," the Election House said.
"For this by-election, those registered during the 2016 supplementary registration of voters will not be able to vote for there are still legal requirements to be fulfilled with the supplementary voter list," it further stated.
Read Other Articles In Article (Archive)