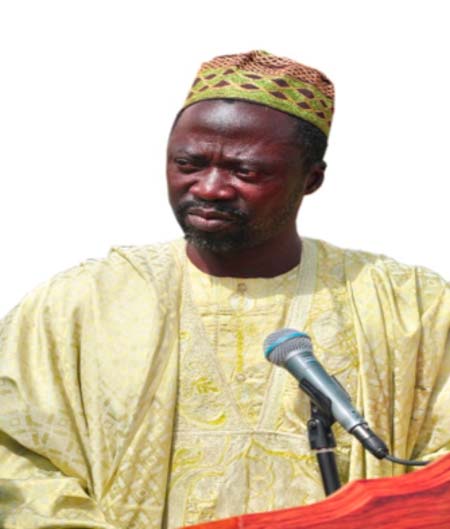 Alhaji Lamin Queen Jammeh, Governor of the North Bank Region (NBR), has said malaria is not just a disease commonly associated with poverty, but also a cause of poverty and a major hindrance to economic development.
NBR Governor made this statement while delivering a speech to mark World Malaria Day, at a ceremony held in Farafenni in the North Bank Region on the theme: "End Malaria for Good".
The event saw a march-past of scout band, security officers, school children and representatives of other organisations, and was organised by the National Malaria Control Programme (NMCP) under the Ministry of Health and Social Welfare, in collaboration with other development partners in The Gambia.
Governor Jammeh said The Gambia would continue to consolidate gains made in malaria control and prevention, and work towards achieving the strategic goal of malaria pre-elimination by 2015.
He said the Gambia government under President Yahya Jammeh launched "Operation Eradication Malaria" in February 2008, adding that with high political commitment over the years, malaria control efforts have been accelerated and this would be sustained for higher impact.
According to Governor Jammeh, in The Gambia with a significant increase in access to malaria interventions, overall child mortality rates have fallen by 17 per cent in 2010.
He further revealed that malaria incidence had reduced by 8.5 per cent, admissions due to malaria had dropped by 74 per cent and malaria attributable deaths dropped by 90 per cent.
However, he added, these gains are fragile and would be reversed unless malaria continues to be a priority for global, regional and national decision-makers and donors.
The NBR Governor added that 25 April is a day of unified commemoration of the global effort to provide effective control of malaria around the world.
The Gambia joins other member states of the World Health Organization (WHO) around the world to commemoration this important event, in the spirit of partnership with international health.
"World Malaria Day is also commemorated to call attention to the big push needed to achieve the 2015 Millennium Development Goals and the long term efforts to defeat malaria."
The day also provides an opportunity for education and understanding of malaria, and to spread information on a year-long intensified implementation of national malaria–control strategies, including community-based activities for malaria prevention and treatment in endemic areas, he went on.
According to NBR Governor, malaria is a deadly mosquito-borne disease resulting from the multiplication of malaria parasite within red bloods cells, causing symptoms that typically include fever and headache, in severe cases progressing to coma and death.
"Worldwide, an estimated 300 to 500 million cases of malaria are contracted every year, resulting in up to over one million deaths, mostly among the very young.
"WHO estimated that 3,000 people die of malaria every day and one every 30 seconds."
In The Gambia, he continued, malaria is the probable cause of 4 per cent of infant deaths and 25 per cent of deaths in children 1 to 4 years.
Although the economic burden of malaria had not been fully determined, there was no doubt the disease accounts for considerable loss days of productivity among the adult household expenditure on health, he added.
Jammeh said the theme heralds the fact that recent gains againstmalaria are increasingly threatened by a shortfall in funding, adding that it was critically important that they stay on course as malaria resurgence would remain a persistent threat, until the disease is stopped altogether.
The Gambia's National Malaria Control strategy deploys cost-effective interventions to control and prevent malaria.
These include creating access to early diagnosis with prompt and effective treatment at all levels of service delivery, and the provision and promotion of long lasting insecticide-treated nets and other vector control strategies in order to kill or repel mosquitoes before they bite.
"We all need to mobilise all available means to control malaria. Together we can combat malaria and make the life of every child, woman and man count," he declared.
Read Other Articles In Article (Archive)