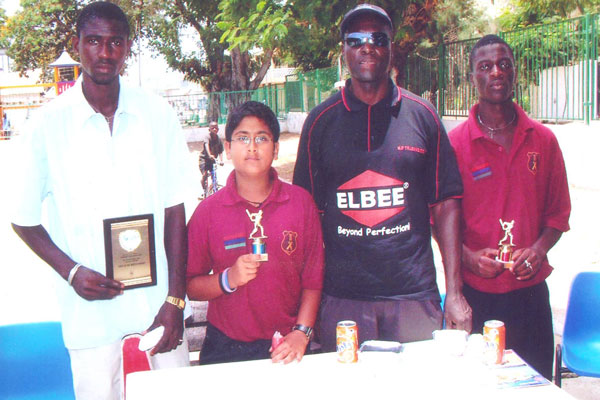 Two Gambian U-13 cricketers who took part in the just concluded ICC North/West Cricket Championship in Ghana have been honored by the International Cricket Council for their outstanding performance.
Suraj Aswaney and Paul Donkor who were very instrumental in helping the Gambia finish third in the championship, were each awarded best players in two games won by the national U-13 side.
Suraj Aswaney was voted man of the match against Sierra Leone when he bowled 4 wickets and 36 runs.
Paul Donkor batted 41 runs during the team's victory against Nigeria.
The Gambia U-13 beat Nigeria and Sierra Leone and lost to Cameroon and host, Ghana, to earn them a respectable performance for the first time at this level.
Reacting to the development, Coach Wilfred Riley described the move as not a surprise. He said, "It was indeed very good matches and the boys indeed played well. It was not a surprise to see them win the award. The team could have laid a perfect finish had we not lost our game against Cameroon, which was due to over confidence."
Host Ghana emerged winner and seconded by Sierra Leone.  Nigeria and Cameroon emerged 4th and 5th respectively.
Following the arrival of the team last week, The Gambia Cricket Association on Saturday 2nd  May 2009 at the July 22nd Square, made a final handing over of awards to Paul and Suraj.
Joseph Bajan, an U-17 player was also awarded for his outstanding performance during an U-17 championship in Ghana last year.
The awards were handed over by Bishop Tilewa Johnson and was attended by players and veterans.
By Sainabou Kujabi
Read Other Articles In Article (Archive)