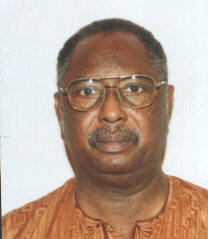 The Gambia Press Union, GPU, yesterday issued a public statement announcing that as a tradition the union would organise the commemoration of the murder of Deyda Hydara on Sunday 16th December 2012.
"Gunmen who are still at large killed Deyda Hydara in a drive-by shooting on the night of 16th December 2004. His murder plunged the media fraternity into a mood of despondency that it is yet to recover from.
"Since then, the media in The Gambia has been commemorating the event with public lectures addressing pertinent issues that affect journalism, journalists and development in general in The Gambia.
"Despite repeated calls for the State to investigate the murder and punish the culprits, no discernible step has been taken so far.
"The first report on the murder conducted by the National Intelligence Agency (NIA) in 2005 openly blamed the deceased for his own death. It came up with all sorts of hypotheses without pushing the clues. And since then, there has been no further action on the matter.
"In view of the above, The Gambia Press Union wishes to inform the general public that the 8th anniversary of the murder of Deyda Hydara will be commemorated on Sunday, 16th December 2012 with a public lecture on the theme: 'Media as a Catalyst for Development'.
"The public lecture will be held at the William Dixon Colley Memorial Hall, GPU Secretariat, Fajara, commencing 4:00pm prompt. The general public is cordially invited to attend."
Meanwhile, the management and staff of The Point and the Deyda Hydara Family will on the same day hold a recitation of the holy Quran at the family residence in Bakau Katchically at 10am.
Read Other Articles In Article (Archive)