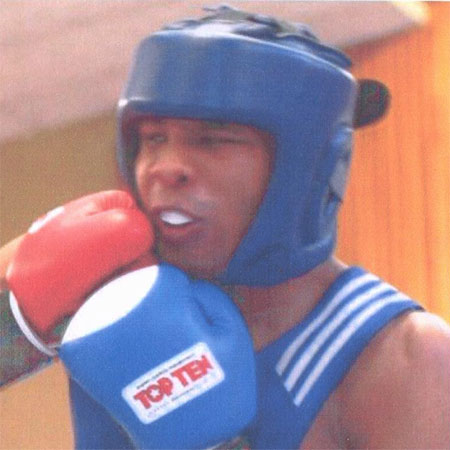 Gambian Boxer Badou Jack has been reflecting on his defeat at the Beijing Olympics by an Indian national Vijender Kumar in the Middle weight (75kg) category.
He said in an interview with Pointsports that the Indian has more experience than him and is older than him.
"The Indian was thinking very fast, I was fighting with my heart instead using my brain," he said adding, "I apologise to Gambians for failing their expectations."
"I have decided to go into professional instead of amateur boxing, because that is where real competition lies. For the meantime, I will develop boxing in The Gambia," he stated.
When asked about plans for the future he said, "I am planning to go for two months to relax my mind and body for the heavy training; I went through in preparing the 2008 Olympic Games After I will go to The Gambia to concentrate more on boxing."
Jack was quick to praise all those who have helped him and said, " I would like to thank Sang Corea, president of The Gambia Boxing Association and GNOC for their support and encouragement in my first Olympics. I feel very proud as the Gambian flag bearer in the opening ceremony of the Olympics."
Badou jack is 25 years old and was born in Sweden to a Gambian father and a Swedish mother. He won the light heavy weight division at the 2007 Swedish National championships and represented Sweden at the 2007 World Championship in Chicago USA, though he was defeated in the preliminary rounds. He was then persuaded by The Gambia National Olympic (GNOC) to switch his allegiance and after negotiations between GNOC, Sweden's National Olympic Committee and the Swedish Boxing Association. He represented Gambia at the AIBA Olympic qualification tournament in Namibia and guaranteed himself a spot at the Games with victory in the middleweight division of the tournament. In April 2008 he was given clearance by the International Olympic Committee (IOC) to compete at the 2008 Olympic Games for The Gambia.
Vijender Kumar the winner of their Olympic bout said, "My opponent was quite good. I was not expecting him to be as good as he was. It was a good fight and I really enjoyed it."
On his chances and strategy against his next opponent Angkhan Chomphuphuang from Thailand he said, "He is very good boxer. It will be very tough bout. But I am also looking at the victory podium. The last time I faced him (Chomphuphuang), I lost but this time I will be looking forward to revenge. That will be my strategy, a victory against him will be sweet revenge"
Read Other Articles In Article (Archive)