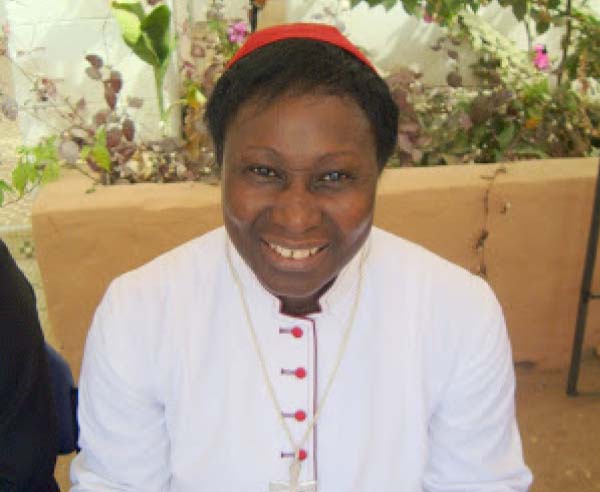 Joy, peace and Goodwill to All People
What do we have to thank God for, even as we go forward into the New Year 2015?
If we summarise and take snapshots of all we personally went through in 2014, we will be amazed at God's goodness, in all He has helped us to accomplish.
To express thankfulness is the beginning of God's wisdom in us. God's amazing care and love is demonstrated in the goodness we experience in our lives, our families, the community and the nation's life.
However, some people have gone through pain, sadness, sickness, loneliness, anxieties and many sustained hard challenges and 2014 was a bad year. They may ask the question, was this God's will or goodness for their lives? Where was God in the midst of all they have been going through? It may have happened to you and you might have been asking the same questions. Some may have become bitter through their experiences and feel abandoned by this God, we say is good. Some may say that, it is all well and good for those people who have not gone through what they are going through, to speak about the goodness of God. We must remind ourselves that, everyone at one time or another go through difficulties.
The Christmas story with the challenges that Mary and Joseph faced, reminds us and encourages us to look beyond our difficulties and to know that the present difficulties we may face, cannot define our future life.
God does not always take us from our difficulties and challenges, but like Mary and Joseph, we must continue in faith and we should continue to have confidence and hope in God and that includes all of us: the goodness of God, a blessing will surely follow. The word of God in the Bible promises that joy will come, "weeping last for a moment, but, joy comes in the morning" the promise is in the Old Testament and Jesus himself promises it in the New Testament. "Blessed are those who mourn they will be comforted". God always keeps his promise and fulfils his word. God himself who is and remains a mystery loves and cares for all of us.
Today, this is still the good news of Christmas: God cares and he loves us and he does not leave us alone. In his Son, Jesus Christ, he comes to us because he wants to give us hope. In Jesus, he wants to forgive our sins and to save us from the consequences of our sins. In Jesus he wants to give us hope that with God's help, we can overcome the things we are afraid of. No matter the difficulties or circumstances, there is hope, let us not give up, change for good will come.
Today, let us continue to pray for the peace of our world and this nation The Gambia, even as we join millions of people all over the world and here in The Gambia to welcome and celebrate the New Year 2015. The New Year reminds us to be thankful that, here in The Gambia there are many diverse people from different backgrounds, cultures and traditions and that The Gambia benefits greatly from this rich diversity. Today, the hope is that as we strive to work and live peaceably together, we will continue to build the country and participate in the development for our present and future lives and generations.
Today, let us continue to work harder to help one another and to help the nation to develop and progress, through unity in diversity, peace and harmony. Today, let us continue to encourage, and strengthen one another and help families, especially young people: let us inspire them to join in and continue to contribute to their own wellbeing, their families and communities and the nation. Today, let us go forward to the New Year with hope. May God bless all of our families and us and the Nation of The Gambia with prosperity, progress and peace this Year.
As we go forward into the New Year, may 2015 be a year filled with joy, peace and goodwill: the joy, peace and goodwill to all people, that was proclaimed by the angels to the shepherds on the first Christmas night (Luke 2:10,14): The peace of Jesus, which was and is still, God's love to everyone.
May God grant to each one of us, a year filled with good health, joy and happiness: May we always be convinced of God's love and care. Let us remember that at the first Christmas, Jesus came as messiah and still comes today with his good news of God's love and grace, to guide us through our doubts and fears and to lead us towards a future filled with hope. May God bless the New Year celebrations and may it continue onwards to be a year filled with faith, love, joy, peace and hope. Let us go forward into the year 2015 with our eyes looking onto God. To Him is the glory.
To the President of the Republic of The Gambia, His Excellency Sheikh Professor Alhajie Dr. Yahya A. J. J. Jammeh, the Vice-President, Her Excellency, Ajaratou Dr. Isatou Njie-Saidy, Religious Leaders, the Judiciary, Members of the National Assembly, Security Forces and to all who live and work here, and on behalf of The Methodist Church The Gambia, I wish you all a blessed New Year 2015. 
Read Other Articles In Article (Archive)