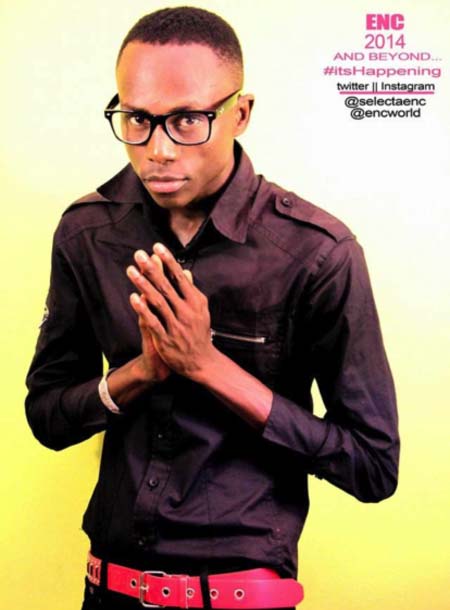 The Gambia's finest dancehall artiste, EnC, has said he did not call himself a dancehall king but his fans and people in the industry looked at him, listened to his music and told him: "You are the Dancehall king".
Speaking to our reporter on Wednesday at Mamie's Restaurant in Brusubi turntable, EnC said he used to hear fans and people in the music industry who looked at him and told him that he is the Dancehall king because he started dancehall when nobody was doing it in The Gambia.
It is rumoured, he says, that he does dancehall with a difference and draw a line that will inspire people and drag them onboard to ensure people follow and listen to dancehall music.
"I can stand anywhere and say I inspired lots of artistes doing dancehall today in The Gambia," EnC, who is also a radio DJ, says.
"I did not only stop at singing it but created a platform where dancehall artistes that come up with good songs will play their songs, which I call the Backstage show, which I am doing for three years now and it has given dancehall a good recognition in The Gambia."
The star artiste said his personality in dancehall is very important in The Gambia and he thinks that is one of the reasons fans call him the dancehall king but he has never labeled himself as a king of Dancehall.
He said he is an international commercial dancehall artiste not only for The Gambia but also for the world.
Also a club DJ, EnC said he recently initiated a new night in Wow Night Club in Senegambia, which is the biggest night club and place to party in The Gambia.
He said he has his own night show called the World Sundays, which has become a great success for him because every DJ wants to have a night in Wow Night Club and he was opportune to be part of it and being a young DJ in The Gambia, he is doing his best as it is mainly senior and experienced DJs that play in Wow.
Talking about his music career, EnC said he did his latest song with the Jamaican female artiste Tenza.
The song, he explained, is called "Bad girl what you ganna do", which is a hit song and has taken him to another level in his music career as well as given him a lot of international recognition, as DJs in Germany, Jamaica, Uganda and many places in Africa are putting the song in their dancehall mix, which is the 2014 mix CDs. Commenting on his move from West Coast Radio to Paradise fm, EnC said: "It is a new move; everybody has a box in something you do when it comes to talent."
He said he served West Coast for 5 years and wanted to move to a new place. He said he has more chemistry with Paradise fm than any other radio station. Paradise is an inclusive company that has a multimedia called mediamatic, he says.
The young Gambian musician further told this paper that he does graphic design as part-time job and "since Paradise is having it and I want to go on with it, going to Paradise will help me go on with my skills." He also said he is still in good terms with West Coast Radio, adding that he has had good experience in West Coast but has served them enough and Paradise has a better offer for him. 
Read Other Articles In Article (Archive)