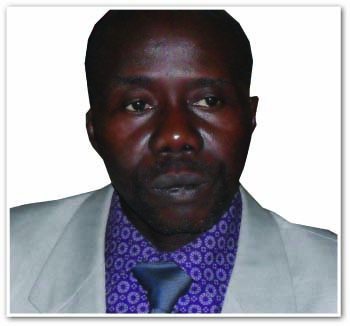 The National Assembly Members Tuesday adopted the report on the 42nd Session of the ACP Parliamentary Assembly and the 31st Session of the ACP-EU Joint Parliamentary Assembly held in Windhoek, Republic of Namibia, from 8 to 15 June 2016.

Tabling the report before lawmakers, the National Assembly Member for Banjul North, Hon. Alhagie Sillah, the head of the delegation, said the ACP-EU JPA brings together MEPs and MPs from 78 European Union (EU) and the African, Caribbean and Pacific (ACP) States that have signed the Cotonou Agreement, which is the basis for ACP-EU cooperation and development work.
He added that the ACP-EU Joint Parliamentary Assembly was created out of a common desire to bring together the elected representatives of the European Community - then members of the European Parliament - and the elected representatives of the African, Caribbean and Pacific States (ACP countries) that have signed the Cotonou Agreement.
Hon. Sillah further said that since the entry into force of the Treaty on European Union and EU's enlargement, the Assembly has acquired and played a more prominent role in promoting human rights and democracy and the common values of humanity.
This has produced joint commitments undertaken within the framework of the UN conferences, he added.
He said in her statement, Madam Michele Ravasi, Acting Co-President of the EU, said the Cotonou Agreement "remains unique" in the world, and whatever form the next partnership takes, it would have to be tailored to today's world, and include wider civil society participation and stronger parliamentary oversight and diplomacy.
The JPA, as a school of democracy, Ms Ravasi stated, must set the pace for democratic values and remains a unique forum where all issues, including delicate ones, could be discussed, on rape and violence against women and children in armed conflicts.
Ms Ravasi opined that a country's democratic credentials could often be judged by the situation of women in society.
Ravasi further added that even though women assume a key role in the family and could be a powerful player in conflict resolution and prevention, this potential is not only often under-exploited but "systematically wrecked" with the obvious consequences for the chances of lasting peace".
There must be zero tolerance for rape and sex slavery.
Ms Ravasi highlighted the remarkable character of Namibia, a stable multi-party democracy with ambitious renewable energy policies in the context of COP21, sustainable development and conservation of flora and fauna.
In his contribution, the Minority Leader and the National Assembly Member for Niamina Dankunku, Hon. Samba Jallow, said the renewable energy that the report talked about is another important factor.
He stated that fossil fuel energy is very expensive and not sustainable, adding that if you move around the country you would see that many people have electrified their compounds.
"So renewable energy is very important, especially when it comes to Africa, because three-quarters of the population are poor."
Read Other Articles In Article (Archive)