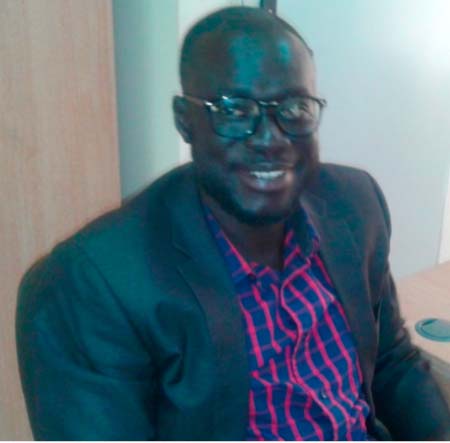 The Independent aspirant for Jeswang Constituency, Mustapha Kah, has said he is the only candidate who can salvage the people of Jeswang because the previous parliamentarian for the constituency did "nothing tangible" in the community; hence the people "are really left out".

He made this remark during an exclusive interview with The Point newspaper on Tuesday.
Kah added that some of the party candidate that are vying for the parliamentary seat for Jeshwang Constituency "have no manifesto", but his manifesto clearly states what he will and can do for the people of Jeswang if voted into the parliament to represent them, saying he is highly optimistic that the people will not let him down.
"I'm the last candidate in Jeswang to go for nomination, and that does not mean at all I will not win the election, and I know perfectly well I will win it; and there is no doubt in me that when I win this election, I will represent my people to the fullest, not only the people of Jeswang, but the Gambia as a whole."
Kah said the things he would like to work on when elected, include to be a voice to the voiceless, and that would be talking about issues that are affecting the everyday life of the people of The Gambia in general, such as unemployment and national development.
The Jeshwang constituency independent candidate said he would also focus on the development of entrepreneurship, and that he would try his best to ensure young people realize their potentials; as he would be there to also represent their interest, with the passing of laws that will govern their rights to the fullest and give them a chance to participate in other platforms.
He is ready to work with the people, especially the youths, to be self-reliant through skills development and other methods of financial generation, including trade unions and micro-finance initiatives.
Read Other Articles In Article (Archive)