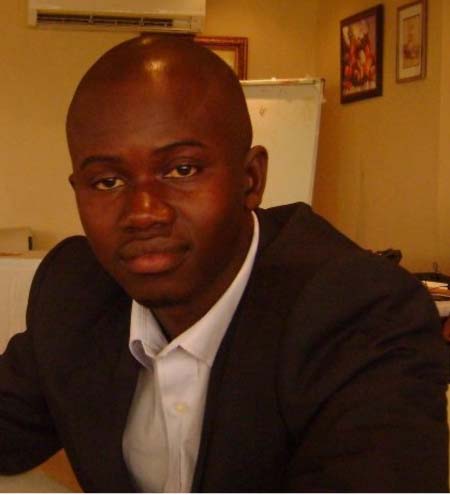 The Gambia Press Union (GPU) has been given US$39,995 (equivalent to more than D1.5 million) grant by the National Endowment for Democracy, an American-based nonprofit foundation.

The grant, approved in February 2017, is meant for a year-long project which aims to enhance the ability of the media to investigate and better report on freedom of expression abuse, governance, transparency, and on elections.
In a statement issued yesterday, Saikou Jammeh, secretary general of the GPU, said the funding would complement ongoing efforts by the union, and its national and international partners, in facilitating reforms promised by The Gambia government to improve the environment for freedom of expression.
With the NED support, he said, the GPU would among other activities, undergo institutional capacity building in order to be adequately equipped to advise the government and other national and international stakeholders on media reforms.
As part of the project, the union would also conduct research on the impact of legal, political and cultural restrictions of freedom of expression and the press on economic development and democracy in The Gambia.
"The goal of the research is to look at the extent to which the lack of freedom of speech undermines development efforts," Jammeh said.
Also, women journalists would be engaged on human rights, laws and policies regarding women's rights to provide them the skills to advocate for themselves and other women.
The community radio broadcasters would be provided with knowledge on the principles and the importance of freedom of expression rights.
About NED
The National Endowment for Democracy (NED) is a private, nonprofit foundation dedicated to the growth and strengthening of democratic institutions around the world. Each year, NED makes more than 1,200 grants to support the projects of non-governmental groups abroad who are working for democratic goals in more than 90 countries.
Since its founding in 1983, the Endowment has remained on the leading edge of democratic struggles everywhere, while evolving into a multifaceted institution that is a hub of activity, resources and intellectual exchange for activists, practitioners and scholars of democracy the world over.
About GPU
Created in 1979, the Gambia Press Union is the umbrella body for Gambian journalists. With 200 members, the organisation seeks to promote freedom of press and media professionalism, and to ensure the protection of the welfare and safety of all Gambian journalists.
Read Other Articles In Article (Archive)