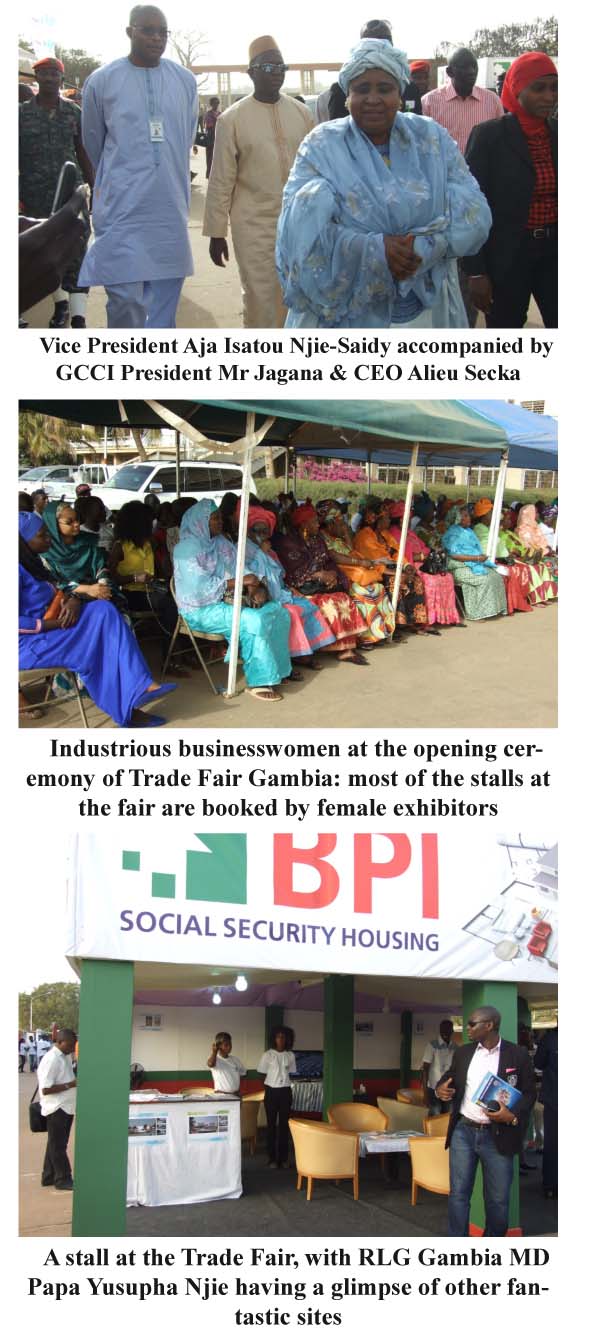 The benefits and possible gains behind institutionalizing and maintaining a regular trend of trade fair activities in a country are beyond count.
This is because while it provides an avenue for businesses and entrepreneurs to exhibit their products and services, trade fair spurs competition and raises standards in provision of goods and services that go a long way in meeting human satisfaction.
Furthermore, trade fair provides opportunity for entrepreneurs and investors from far and wide to meet, interact and network, which gives rise to more investments in a country.
As it continues to attract investors, trade fair creates an additional avenue to expose a nation to the outside world and attract foreign direct investments, visitors and tourists, thereby engendering a multiplier effect that sectors like tourism, trade, ICT, health, education, agriculture and fisheries benefit from.
In short, trade fair oils the engine of economic growth, creates jobs, reduces poverty and contributes substantially to the growth and development of a nation.
Since it also contributes in redirecting our vision to respecting the small entrepreneur and business, trade fair can be said to be improving our standard of living as SMEs contribute immensely to the growth of a nation's economy and lift many out of poverty and hardship by meeting the needs of entrepreneurs and families.
It is as a result of these factors and more that the Vice President of The Gambia, Her Excellency Dr Isatou Njie-Saidy, sagely stated at the opening of the 7th Edition of Trade Fair Gambia (TFG) organised by the Gambia Chamber of Commerce and Industry (GCCI) that trade fair serves as a pivotal contributor to economic growth in The Gambia.
She says making Trade Fair Gambia an annual event is a laudable initiative as it provides an excellent platform for Gambian producers to showcase their products and also be able to network with those that have better understanding of the global distribution channels on a timely basis.
The TFG, the Vice President also notes, will as usual provide an excellent opportunity for participating businesses to assess opinions from clients and determine market potential, conduct research and evaluate competition, develop commercial structures by identifying new agents and distributors, and initiate joint ventures and project partnerships.
"It therefore provides," she says, "a unique networking platform to both Gambian and foreign participants, which would certainly contribute to growth at firm level as well as contribute to overall economic growth with consequential impact on employment generation."
As a senior stateswoman, the vice president also recognises the fact that Trade Fair Gambia serves as an epitome for building strong partnerships with the private sector, calling on the development partners to ensure sustainability of the annual event.
"Furthermore trade fair can promote the philosophy, strong aspiration and call of His Excellency the President, 'eat what you grow and grow what you eat' and therefore creates an opportunity to showcase Gambian products to a wider audience," she states, adding: "It will go a long way in helping in our poverty reduction strategies by creating a wealth of experience."
It is for these same reasons in helping in the creation of economic growth and the reduction of poverty that the GCCI some seven or more years ago recognised the essence and need for an institutionalised version of trade fair in The Gambia thus introducing what it dubs Trade Fair Gambia (TFG), which today attracts both national and international participants from various parts of the world.
The objectives of the trade fair are clearly spelt out by GCCI's Chief Executive Officer Alieu Secka in stating that the fair does not only presents an opportunity for business and industry innovators to showcase their products and services as well as collaborate with one another; but it is also out to encourage the creation and growth of industries and enterprises, network local enterprises with business opportunities at the international level, encourage joint ventures, facilitate Public Private Partnerships,increase intra-regional trade, and promote 'Made in Gambia' products.
The trade fair, he also says, attracts partners from agricultural enterprises, banking and financial services, clothing industry, construction industry, energy industry, science and technology innovations, international businesses, management services, manufacturing industry, Non-Governmental Associations, public enterprises, tourism Industry, and other sectors.
Indeed, all the above-mentioned factors sum up the fact that trade fair - in our case TFG – is an essential ingredient in achieving economic growth and development in The Gambia. It spurs competition and generates investments, which serves as a viable security for the continuation of our national economic growth. 
Read Other Articles In Article (Archive)