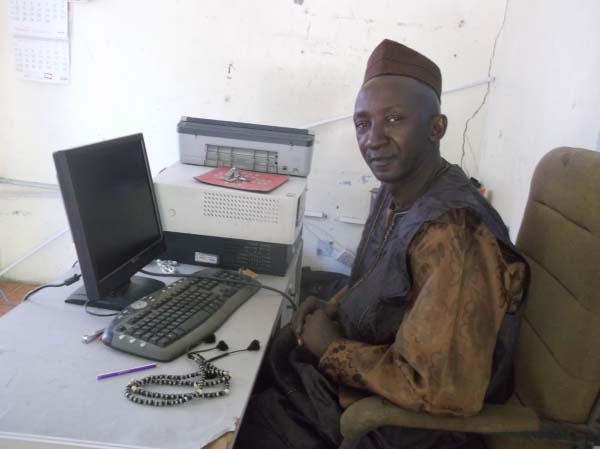 The National Assembly Member for Lower Baddibou Constituency, Hon. Ablie Suku Singhateh, has predicted more development for the Gambian people under the leadership of President Yahya Jammeh in 2015.
"More sustainable development is envisaged for the Gambian people under President Jammeh in 2015," he said in a recent interview with this reporter at his residence in Old Jeshwang.
According to Singhateh, 2014 was a successful year, as it brought a lot of development for Gambians thanks to President Jammeh and his government.
He called on Gambian people to reaffirm their commitment and loyalty to the President, to bring about more sustainable developments in the country.
"Gambians should be gratified by the steady progress and remarkable achievements registered under the leadership of President Jammeh during the course of 2014," he said.
"This is particularly manifested in the growth of our economy and infrastructural development enjoyed by all Gambians and non-Gambians alike."
The Gambia government under President Jammeh has made tremendous achievements in various spheres of development over the past years, as reflected in the visionary and revolutionary path stated in the country's development blueprints, he added.
This national goal has been outlined in the policies and programmes cogently formulated and steadfastly being implemented by the government and its development partners, he said.
Highlighting some of the challenges, Hon. Singhateh said the Ebola outbreak in other West African countries has hindered some of the sectors in the country, even though The Gambia is Ebola-free.
"The message is to let the people in the Diaspora, especially potential tourists, wave off the fear of travelling to The Gambia because of Ebola, when the country is safe and sound, with no signs of Ebola," he stated.
According to Hon. Singhateh, The Gambia is a peaceful country; hence it is called "the Smiling Coast of Africa", and is free of the terrifying Ebola virus, which has cost the lives of thousands of people in affected nations on the continent.
The Gambia government has provided support to Ebola-affected countries and through the Health Ministry has put up prevention measures across the country, he went on, adding that the National Assembly Health select committee is working closely with the relevant ministries and civil society in raising awareness on Ebola prevention methods.
Read Other Articles In Article (Archive)