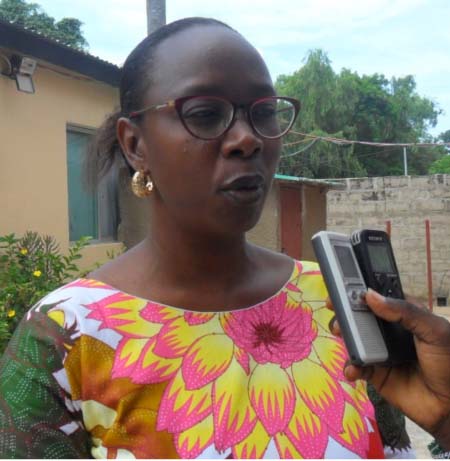 Anta Fall, Child Protection Specialist for Save the Children International, Senegal, has called on the government of The Gambia to impose stiffer punishment for child abusers.

Madam Fall said it was one thing having laws in place and another implementing them.
She was speaking to reporters shortly after the opening of a two-day capacity training workshop organised by Child Protection Alliance to build the capacities of implementing partners on Child Safeguarding including Safe Programming, facilitated by Save the Children International Child Protection Specialist.
CPA received funding from Save the Children International, as part of its 2017 Cooperation Agreement, to organise the two-day capacity building workshop on Child Safe Guarding and Safe Programming for implementing partners.
Madam Fall pointed out that The Gambia government was doing very well but needs to reinforce the law in terms of legal framework on protecting children from all forms of abuse.
She highlighted that when a child is abused the charges against the alleged culprit is very weak, noting that there needs to be tougher laws in place.
She added: "We need laws to ensure social worker, state actors, and community actors capacities are built to be able to take care of children's abuse, report and also ensure that when cases are reported, they are taken care of."
She said that in Africa, some Africans often think that to educate children you need to beat them, adding that most of the child abuse cases are unfortunately linked to social norms.
"We need to raise community awareness on child protection so that they understand that when you abuse a child you are abusing his or her right," she said.
She said at the end of the training they expect to have a pool of staff and civic society organisation staff who would be aware of what child abuse is, and what role to play when it occurs.
She also called for the need to have cross border mechanisms that would ensure the Gambian and Senegalese governments are in constant contact and collaboration.
Lamin Fatty, Program Officer of Child Protection Alliance (CPA), stressed that the objective of the training was to enable child protection actors to create structures within communities that would be able to protect and promote the welfare of children in order to have an enabling environment free from all forms of violence against children, particularly the issue of corporal punishment in schools, exploitation of children, and sexual abuse.
Mr Fatty observed that exploitation of children has come up the scale again after the change of government.
CPA is creating awareness and also trying to create structures to be able to monitor and report the issues of abuses in communities for them to take ownership of protecting children, he said.
He said government has committed itself by signing national and regional legal instruments and has also domesticated some of the legal instruments, particularly the Children's Act 2005.
"It is not only about having laws in place but protecting the rights of children," he declared.
Read Other Articles In Article (Archive)