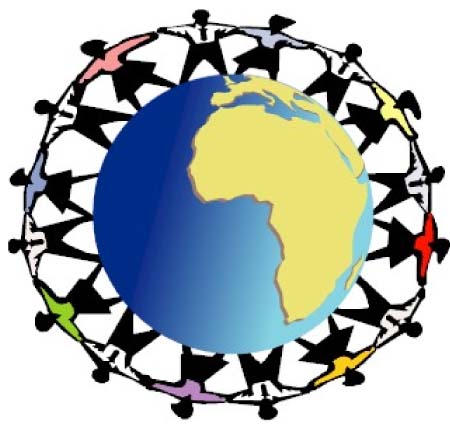 The Child Protection Alliance (CPA) over the weekend brought together journalists to popularise the general committee at a briefing held at ActionAid conference hall on MDI Road.

The general committee is a body of experts that meets annually at the United Nations on the rights and welfare of the child, to discuss about the progress the states have made based on the treaties that they have signed.
It is also to ask them what progress have been made by their states, what are the problems they are facing, and the obstacles with regards to realising their rights.
It was also about the child-friendly budgeting governments make in terms of allocating resources to the public sector and providing for children.
Speaking at the press briefing, Kaddijatou Jallow, CPA programme officer, said in order to realise the rights of children one needs to allocate a special budget for them.
She added that children need to be provided with social amenities like hospitals, schools and other protection services.
"Children should be included in budgets not because they are entitled to this, but it is their right," she emphasised.
According to her, for children to realise their rights, they should be provided with an enabling environment and, in doing so, they have to be educated.
She added that special needs should be included in allocating budgets for children, saying children should not be discriminated based on their religion, nationality or gender.
From the report by the general committee, Mrs Jallow explained that the committee recognises significant progress made by states in reviewing and bringing domestic legislation, policies and programmes into consideration.
In conformity with the provision of the convention and its protocols, the convention underlines that such legislation, policies and programmes could not be implemented without sufficient financial resources being mobilised, allocated to its citizenry.
The objective of the general committee as said by the experts is to improve the understanding of the obligations under the convention in relation to budgeting for children's rights, so as to strengthen and realise those rights to promote real change in a way budgets are planned, enacted, executed and followed up in order to advance implementation of the convention and it's optional protocols.
The objective also has to do with implications or measures taken throughout the budget process by government branches, the executive, legislature and judiciary levels, national and subnational structures, such as a ministry, departments or agencies.
The legislation extends to donors and recipients, even though the committee recognises that children should be included in the budgets.
It is also mandatory upon the state to mobilise resources and divide it in a way that children would have their own portion of the budget in order to realise their rights.
Read Other Articles In Article (Archive)