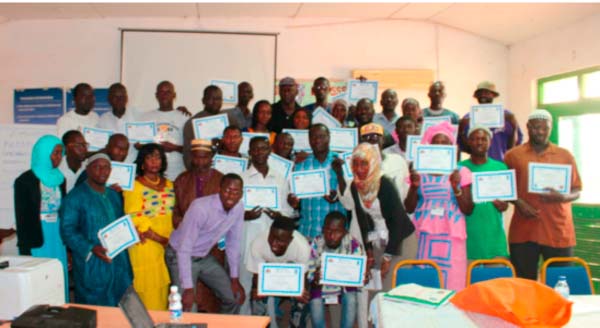 Gambia has equipped thirty-three young entrepreneurs with managerial skills, after a two-week training course on how to manage their businesses.
The participants comprised entrepreneurs engaged in different businesses.
Speaking at the closing ceremony held at the Basse regional education office, Omar Sompo Ceesay, Upper River Region Governor, called on the participants to exploit the opportunities given to them by the country's leadership, who created the enabling environment.
He thanked EMPRETEC Gambia for bringing such a life-changing programme to the Gambians who have the talent, but are not given the opportunity to demonstrate what they know.
He added that the programme has impacted greatly on the lives of the people in Basse, especially farmers who are taught how to manage their businesses.
Governor Ceesay further stated that entrepreneurs should go to other projects like agriculture and other government-support initiatives, to get funding for their businesses in order to improve their business and take the agricultural production to a higher level.
He also thanked GIEPA - Gambia Investment and Export Promotion Agency - for their "good work and support" to small and medium enterprises in sustaining themselves.
He added that the team left all the way to the provinces in helping young and upcoming entrepreneurs on how to run their businesses and rendering help to them.
Governor Ceesay urged the participants to utilize the opportunity given to them by making best use of it.
Abubacarr Danjo, who benefited from the training course, thanked the team of facilitators and urged all his fellow participants to use the knowledge gained from it as they were part of a lucky few, since many attended the interview.
Read Other Articles In Article (Archive)