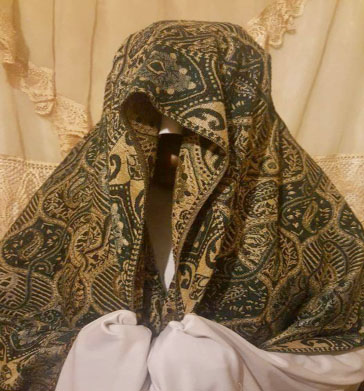 Jonsaba Jaiteh and Fatou Ceesay, two survivors of early marriage, have been giving heart-touching testimonies of the torment that changed their lives.
Speaking at the official launching of First Lady Zineb Yahya Jammeh's campaign to end child marriage in The Gambia, the duo said they were forced to marry men they did not love.
Jonsaba Jaiteh is from Kanifing Municipality and Fatou Ceesay, Lower River Region.
Narrating her story in front of 100s of local and international dignitaries, including United Nations officials at the launching ceremony, Jonsaba said she is a maternal orphan.
"I lost my mother when I was 13 years.Nine months after the death of my mother, I was married to a man I have never known before; he was a complete stranger to me.I was just 13 years old," she said while tears role on her cheek.
Jonsaba said two years after the marriage while she was 15 years and in grade 10 at Nusrat Senior Secondary School, she was removed from school to join her husband in Angola.
She said she received immense assistance from her school principal, the Department of Social Welfare and the National Trafficking Agency.Through the help of these people, she was taken to a shelter for children where she spent one week and later an agreement was signed with her parents that she will be returned to school to complete her education.
"This agreement was done on a Friday and I went back home to my family but I was eventually smuggled out of the country to Angola on Sunday of that same week," the young mother recalled.
"In Angola, my husband was very violent towards me; he exploited me sexually, physically, verbally and efficiently abuse me."
Mrs Jaiteh said she lived with her husband and his family in the same house and even when she was pregnant at the age of 16, the household load was on her head.
"I suffered several health complications," she lamented.
She said because of the stress, there was a time she attempted to commit suicide.
Jonsaba said 1 year 3 months after the delivery of her first child, another one arrived, the second baby.
"As a brilliant, determined and hardworking child, I used to have big dreams to achieve in life but unfortunate my life ruined and my dreams shattered because of early married," she bemoaned.
"I am 21 years old now with two children and no skills or education to support myself and as it is now, my children and I barely have support from their father."
Jonsaba said she believe that education is the key to success of any girl, not childhood marriage.
"Through education, any girl can become a great leader of her nation and continent and become a great mother and role model for her children," she noted.
The young mother urged all parents not to force their children into marriage before they are old enough and physically and emotional ready for it.
She said she stands as a testimony of what can happen when a girl is force into marriage.
"To be frank, I went through hell and I pray that no other girl child goes through the hardship that I faced.I am in difficulties but this launching gave me hope," she said.
The other survivor of child marriage, Fatou Ceesay, said her parents forced her to leave school at the age of 13 and was taken to Cassamance for marriage.
She said during the marriage, she faced a lot of health complications which caused her a lot of pain and suffering.
Just like Jonsaba, Fatou said her ex-husband was very violent towards her.
She said now that the husband finally divorced her, she is back with her parents in The Gambia without adequate basic education, leaving her "in a state of frustration and betrayal".
"I will not encourage any parent to give their children in early marriage," she said.
Read Other Articles In Article (Archive)