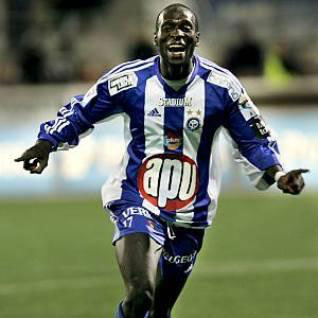 Dawda Bah's HJK Helsinki will open the defence of the Finnish league title against TPS on Friday after securing it for two consecutive times since 2009.
The 2010 season brought HJK their all-time 23rd league championship with more convincing performance than the last season with 52 points and a four-point difference to add on to their record.
Gambia international Dawda Bah, who made 49 appearances for HJK since joining the club in 2008 in which he netted a total of 49 goals for the champions in the Veikkausliiga, is part of the team's success and has become one of The Gambia's most decorated foreign-based footballers in recent times.
HJK has another achievement to boost their 2011 challenge after forcing MyPa to bow out of the Finnish Cup quarterfinal with a 2-1 win last week Thursday to book a semi-final spot courtesy of Dawda Bah's efforts in the opening goal in the 15th minute.
"Cup final is yet another important step closer for the Finnish, and also the doors of the Euro games," HJK coach Antti Muurinen summarized.
"The game has its own ideas and has taken a very defensive dimension. Stability is still needed, but this is a good start for the league opening of TPS in the next week."
Finnish Cup semi-final pairs will be drawn in mid-May and the finals to be played in late May.
Read Other Articles In Article (Archive)