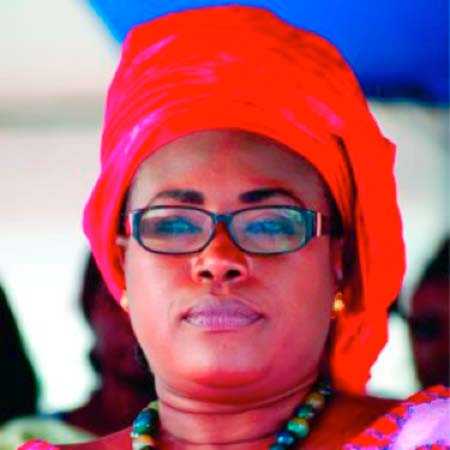 Justice O. Ottaba of the Special Criminal Court in Banjul yesterday released on bail the GNPC top brass, former Minister of Petroleum Sira Wally Ndow-Njai, former GNPC MD Momodou O.S. Badjie and former Secretary to the Cabinet at the Office of the President Nuha Touray.

The 1st applicant, Sira Wally Ndow-Njai and 2nd applicant Momodu O.S. Badjie were granted bail of US$1.3 million each with 3 sureties each residing within the jurisdiction of the court with a title deed.
The sureties shall also enter into recognisance for the availability of the applicants in court, and also deposed to an affidavit of means.
The applicants should also deposit their international and ordinary passports with the court's registrar.
The sureties should deposit their passport photos to the court's registry.
The 9th applicant, Noah Touray, was also granted bail of D1 million with one surety who should be a Gambian residing within the jurisdiction of the court.
DPP S.H. Barkun and A. Yakubu appeared for the state, whilst Senior Counsel A.A.B. Gaye, S.M. Tambadou, O.M.M. Njie, C. Gaye, E. Sanneh, A.N.D. Bensouda, H.S. Sabally, R.Y. Mendy, B.S. Touray, B.S.N. Conteh, Y. Senghore, B. Bouye, E.E. Chime, and S. Taal represented the applicants.
Delivering his ruling before a crowded courtroom, Justice Ottaba said he had critically looked into the arguments before him, and it was pertinent to note that his court had refused the accused persons bail on several occasions.
He said counsel for the 1st applicant, Sira Wally Ndow-Njie, had stated that there were changes in circumstances and facts for the court to consider, in granting the applicant bail.
He said the medical report exhibited about the application showed that the 1st applicant had a sickness that could not be tackled by Edward Francis Teaching Hospital, and based on that fact he, therefore, found and held that there was change in facts and circumstances.
He added that there was also a material change in circumstances in the bail application of the 2nd applicant, Momodou O.S. Badjie.
For the 9th applicant, Nuha Touray, the trial judge said he had read through the lines of the application.
He said there was radical change in circumstances, and that the applicant was only charged with destroying evidence, in the recent information before the court.
He, therefore, said he would exercise his discretion both judicially and judiciously and grant the applicant bail on the above-mentioned terms.
Meanwhile, E. Sanneh, counsel for the 10th applicant, Madun Sanyang, and DPP S.H. Barkun adopted their briefs of arguments on bail.
Counsel E. Sanneh asked the court to extend the bail ruling to the 10th accused as well, since the briefs were adopted but the trial judge adjourned the matter for ruling today, and further hearing of the case.
Read Other Articles In Article (Archive)