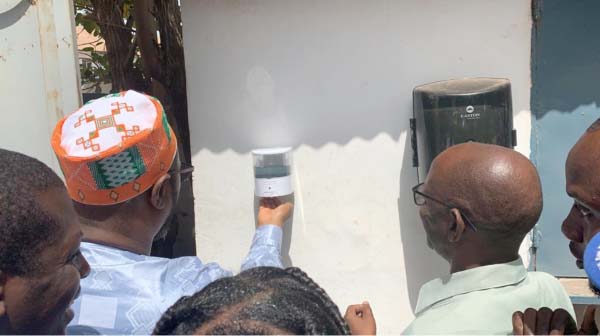 Following the confirmation by the minister of health on Tuesday that The Gambia has joined the list of other countries that have reported cases of Covid-19, a renowned Gambian historian has recollected the trying days of the 1869 Banjul cholera outbreak. He has therefore called on the populace to stand firm and fight the pandemic through the WHO recommended precautionary measures.

Hassoum Ceesay, a curator and director general at the National Centre for Arts and Culture made these remarks while addressing members of Writers' Association of The Gambia and the general public at a sensitization program held in Banjul.
Sharing a historical perspective of the said outbreak, Ceesay recalled that in 1869 when cholera pandemic hit the city of Banjul, among the measures put in place by the coroner authority then was to make sure that the epidemic did not spread by "first confining people to stay and not to travel out of Bathurst to the Kombos. Thank God, there was no bridge here then," he said.
"Secondly, the Governor at State House then ordered for restriction of movement of people to and from Bathurst; that is nobody enters the island and nobody goes out."
The third measure put in place, he said, was that "all boats bringing groundnuts and other cargoes from other harbors such as Georgetown, Kuntaur, Fatoto were stopped and barred not to come while transportation was controlled to avoid contact or spreading it."
It was a difficult moment in Bathurst then as about 40% of the inhabitants died through the cholera epidemic and all the corpses were given mass burial.
"Then Bathurst population was at the time was 5000 while 1700 died of the cholera epidemic. So the bodies were buried in mass graves; hence it was very impossible to continue digging grave for everybody rather a big hole was dug where they dumped dead bodies to avoid contamination," Ceesay recalls.
To avoid the past history of this unfortunate 1869 cholera outbreak in Bathurst, with the emergence of Covid-19 pandemic in the country and worldwide, the renowned historian called on all to try as much as possible to adhere to the best practices and WHO recommended measures in order to help stay safe.
Read Other Articles In Article (Archive)