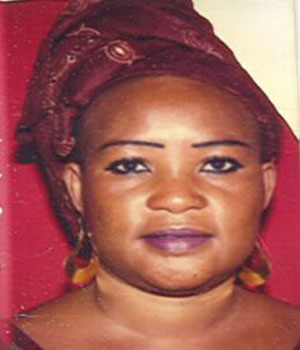 The Banjul High Court yesterday upheld the death sentence imposed to Tabara Samba by the Kanfing Magistrates' Court following her conviction for the offence of murder.
Tabara Samba following her conviction was sentenced to death by the Kanifing Magistrates' Court but appealed against the conviction and sentence at the Banjul High Court.
In her judgement Justice Mabel Maame Agyemang, stated that the appellant was arraigned at the Kanifing Magistrates' Court for murder. She added that the court, after listening to the ten prosecution witnesses, convicted and sentenced the appellant to death.
Justice Mabel Maame Agyemang further stated that appellant appealed against the Magistrates' Court decision by filing on 24 grounds of appeal at the High Court. She said in the totality of the evidence, the court found that the Magistrates' conviction and sentence was proper and in accordance with the law. Justice Agyemang therefore upheld the conviction and sentence by the trial Magistrate.
It will be recalled that Tabara Samba was on 7th March 2007 at Old Jashwang said to have poured hot oil on her late husband Ebrima Nyang which resulted in his death. She was subsequently arrested and arraigned at the Kanifing Magistrates' Court charged with murder. She was later found guilty convicted and sentenced to death.
Read Other Articles In Article (Archive)