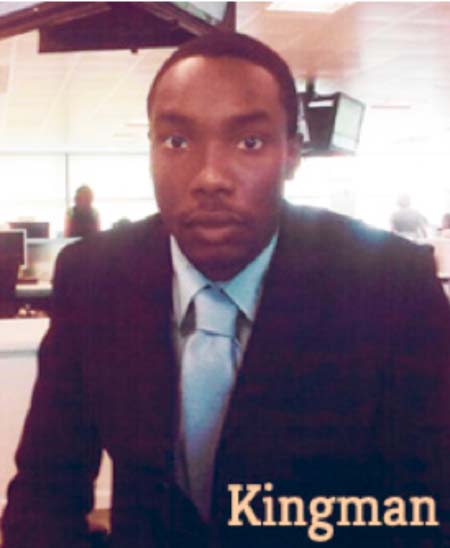 Kingman, a UK-born reggae dancehall singer and songwriter, has arrived in The Gambia to promote his second album "Long Live Kingman 2016" comprising thirteen tracks.
In this latest album, Kingman featured a Gambian upcoming artiste called Bas in a song entitled "Party Vibes", produced by Ghetto Boy Music in Gambia
He will play in concerts and collaborate with Gambian artistes. Some of his popular songs in the album are "Make It", "Love You", "Pay the man", "Relationship".
He said in 2015 he released a mix tape called "I love The Gambia", in which he described Gambia as a nice country.
He said Gambia's music industry is booming, as a lot of talent is emerging, and he hopes to expose them outside through collaboration and marketing.
"I have a discussion with Gambia music union, Mandingmorry Entertainment, so my label Support Di Artistes Promotion and Distribution in UK will look at way to have a positive collaboration," he said.
Kingman has a passion for reggae music. He has been a fan for a long time. His favorite reggae artistes are Bob Marley, Shabba Ranks, Junior Reid, Capleton, Sizzla, Beenie Man, Delly Ranks, Luciano and many other artistes.
He has attended several big reggae concerts, as a patron to see big reggae artistes like as Junior Reid, Sizzla, Morgan Heritage, Junior Kelly, Capleton and many more.
His passion for reggae music developed when he was a student in the university. Kingman has always liked to write his own songs.
He was a member of the African Caribbean Society. He performed his own song at the Annual African Caribbean Society Party. It was at this event his friends noticed his talent for singing. He has performed at several events since then.
Kingman is a great lover of reggae music and is still a big fan. In his view, 'reggae music is the music of love, the music of hope and the music of positive messages for all people, especially black people'.
Read Other Articles In Article (Archive)