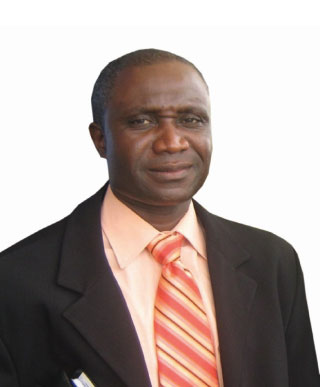 One of President Adama Barrow's top advisers has said that Mr Barrow is defending what belongs to him by continuing as president of the Gambia for 5 Years as per the teachings of the country's constitution.

Speaking in an interview with journalists during solidarity march organized by Gambia for 5 Years and Peace Building on Sunday, Henry Gomez, who is also the Secretary General of Gambia Peoples' Democratic Party (GPDP) said if Gambians are using the constitution to beat Barrow every day, why wouldn't he –Barrow- also use it against them.
Gambia for 5 Years and Peace Building organised the march to show solidarity to Mr Barrow in support of him to stay in power for five years, just less than a month after a pressure group called 3 Years Jotna also held a protest, asking Mr Barrow to step down at the end of three years as agreed with the 2016 coalition leaders.
"Were Gambians not there when we were talking about the 3 Years and all of them knew that the constitution says 5 Years why didn't we stand at that time and challenge it, why now?" he asked
Dawda Loum, a resident of Lamin said they were matching to defend the constitution which give five years mandate to an elected President
"We are doing this solidarity match to show to the people that Gambians want Barrow to stay in office for 5-years as per the teachings of the constitution," he said.
Read Other Articles In Article (Archive)