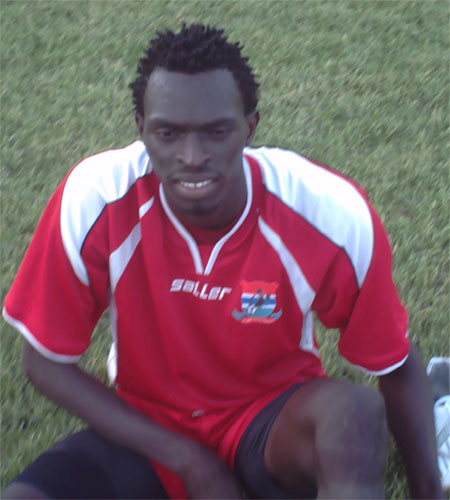 Ron Mango's perfect run of form in the Bakau Nawetaan in the past three years continues with another eye-catching performance which saw them reach the double finals for the third consecutive year, as Bakau Nawetaan nears its climax.
The Bakau Newtown outfit is once again on the brink of recording another historic double following a similar success last year.
The team laid a hard fought encounter on their way to a dramatic 10-9 penalty shootout defeat in the hands of Vidar as they registered a dismal performance in the curtain raiser to dent their super cup title ambition.
Coach Alagie Drammeh and his history-making young lads recovered from what was undeniable their worst start to the summer championship with two consecutive draws out of four league matches but they still managed to open up a one point gap at the summit of the league table with eight points.
But since then, the outstanding Ron Mango side have returned to their best form with some impressive comeback performances as they went on to enjoy a 1-nil win over Zibra to collect all the vital points in a hard fought encounter in the knockout first game.
Ron Mango is widely regarded as the most outstanding nawetaan team in Bakau in the past four years.
They have continued their spectacular run of form and in the process entertained neighbours Saul Samba to a humiliating 4-nil win in all typical Bakau Newtown derby to advance to the league semi-finals thanks to goals from Lamin Jallow (Beck), Modou Lamin Cham and a brace from goal poacher Assan Jatta (Bierhoff).
From there, the magnificent Ron Mango team progressed to the quarter-final of the knockout following another deserved 1-nil win over newcomers Rakel FC courtesy of Assan Jatta's only goal of the game before going ahead to record a narrow 1-nil victory against Luniburg to book their ticket to their 4th league finals in a stunning fashion.
Two sensational goals from goal hunter Assan Jatta, which has increased his tally to 11 in all competitions, were enough to take Ron Mango into the knockout finals at the expense of fans favorite Milan FC.
Assan's second goal raised hackles among Milan's fans, one of whom assaulted the central referee resulting in a scuffle between the club's supporters and army personnel at the Bakau Mini stadium.
That goal proved to be a turning moment for Ron Mango as they celebrated their third double finals in three years.
Ron Mango deserved to be commended for making history after they have become the first team in the history of the Bakau Nawetaan to reach double finals in three consecutive years.
Read Other Articles In Article (Archive)