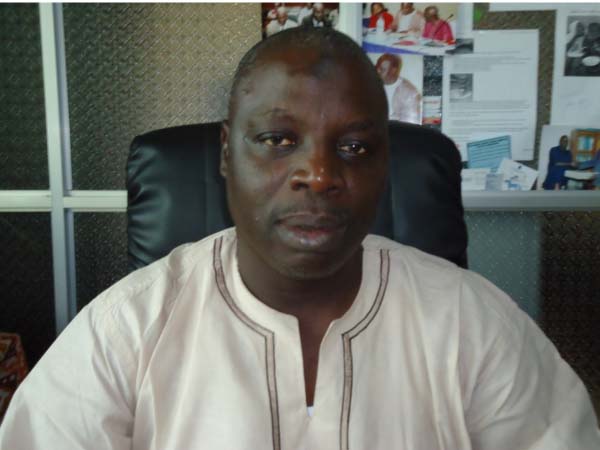 The director of Health Promotion and Education at the Ministry of Health and Social Welfare, Modou Njai, has challenged the people residing in the country to say no to smoking, considering the dangers associated with tobacco.

He made the statement during a press briefing held recently organized by RAID The Gambia, Ministry of Health and WHO, to create awareness about the danger of tobacco.
The press briefing was organised to inform the people about the forthcoming Tobacco Control Act commemoration, scheduled for 12 July 2017.
According to Mr Njai, the purpose of the press briefing was to raise awareness on tobacco control and its danger in society
He said every year, there was a theme chosen for tobacco control celebration and this year, the theme will be "tobacco is a threat to development".
He noted that they could not work without the media, saying that the media are very important partners.
According to him, when the health journalists association was formed, it was a boost for the ministry of health in the area of health dissemination.
He further stated that the ministry of health could not do all but with the support of the media it would greatly help in awareness creation campaign.
"We are very grateful to the media for their important role they are playing in our society and we urged them to continue with the good work for reaching out to the people in getting the correct information on tobacco smoking," Mr Njai said.
For his part, the Executive Director of RAID The Gambia, Sambujang Conteh, said tobacco control could not be handled with single ministries in isolation.
He commended the director of health promotion and education directorate through the ministry of health for the job well done in involving the media and creating a multi-sectoral group.
He added that the framework convention and tobacco control could not be implemented by a single party; hence it called for collective effort.
Also speaking was Momodou Gassama, communication officer at WHO, who spoke extensively about the danger of tobacco, saying that over seven million people are dying globally, hence there was a need to look for solution as the least developing countries are the most affected.
Read Other Articles In Article (Archive)