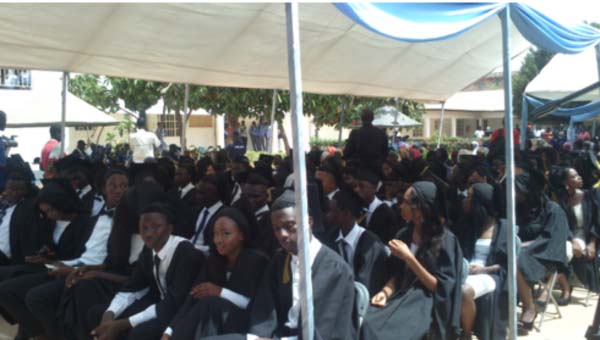 West Africa International School (WAIS), Saturday held their 12th annual graduation ceremony at the school campus in Bakau, for their class of 2017.

In his welcoming remarks, Abdoulie M. Touray, thanked the parents for choosing WAIS for their children's education.
He advised the graduating class that they should destine for a master degree to be masters of their own destiny, and that they should avoid marrying before obtaining a degree.
He said there are many challenges in life but they should embrace entrepreneurship, adding that they could only success when they are creative.
According to Mr Touray, WAIS started with 15 students with the help of Trust Bank after a lot of challenges, but the school now has 500 students, a junior school, West African chaptered College and a university.
He thanked the bank and its partners for their contribution toward the success of the school.
The guest speaker, Bolaji Ayodele, the managing director of GTBank, said the school has been known for excellence and it has graduated young people that are doing great in life.
The graduating class has completed the foundation that is the base for them to start their career, he said, adding that they would face many obstacles but they should keep striving.
He thanked the school for instilling knowledge in the young people, saying time wait for nobody and with determination everything is possible.
Nameera Banu, who gave the vote of thanks on behalf of her fellow grandaunts, said they thanked their parents for supporting them throughout their journey in life.
She expressed their gratitude to their teachers who have instilled knowledge, saying the road was never easy but they promised to always make them proud.
Ms Banu addresses her fellow students that their parents and teachers have done their part and it was time for them to aim high and give back to society.
Also speaking was one Ndey Awa Kah, who commended the graduates for taking a major milestone in their life as they work hard for this day.
"They should take a leap to the future by working hard in another stage in life. They should stay alarm and focus in their endeavor," she said.
Read Other Articles In Article (Archive)