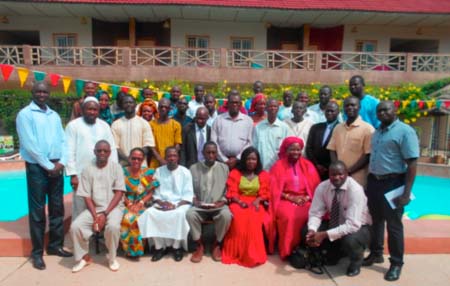 The Minister of Health and Social Welfare, Hon. Saffie Lowe-Ceesay yesterday presided over the opening of an orientation stakeholders meeting and assessment on the joint external evaluation, held at the Bambo Hotel.

The joint External Evaluation was intended to assess the country's capacity to prevent, detect and rapidly respond to public health threats independent of whether they are naturally occurring, deliberate or accidental.
The purpose of the external evaluation process is to measure the country's specific status and progress in achieving the targets.
In her opening statement, the Health Minister outlined the road map to the current meeting stating that in May 2005, fifty-eight World Health Assembly members adopted the International Health Regulations 2005 (IHR 2005), which entered into force on 15 July 2007.
The purpose and scope of the IHR 2005 are to prevent, protect against, control and provide a public health response to the international spread of disease in ways that are commensurate with and restricted to public health risks.
State parties are required by the IHR 2005 to develop a minimum of core public health capacities, she added.
She said in 2002, the World Health Assembly urged state parties to take the necessary steps to prepare and carry out appropriate national implementation plans in order to ensure the required strengthening, development and maintenance of the core public health capacities as provided for in the international health regulations 2005.
She added that in February 2016, WHO developed the Joint External Evaluation tool, which allows for both self-assessment and external evaluation by WHO and partners.
To this end, the Government of The Gambia through the Ministry of Health and Social Welfare and partners would conduct a self- assessment of these core capacities with the sole aim of identifying gaps and strengths with regards to IHR implementation and health security in the country.
Read Other Articles In Article (Archive)