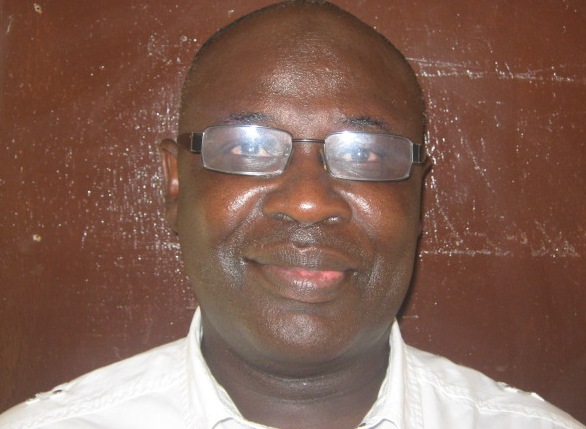 Will the African teams have a genuine chance to provide a fairytale finish to the World Cup first ever visit to Africa?
The date of destiny is set. The platform is there. The curtain is up. I am sure the performers are ready. A hugely long awaited theater of dreams is on the horizon. South Africa 2010 FIFA World Cup, Africa's first-ever cosmopolitan football jamboree victory for the most popular game on earth.
A beautiful game uncluttered by textbook theory, based on professional tactics, instinct, pace, technical wisdom and tempo, among others, orchestrated with the razzmatazz, will be in full throttle.
This is a great honour for Africans. It's a period when all have to be proud of ourselves. We are not only there as spectators and organizers, but as genuine contenders for the ultimate. A lot is expected from the continent blessed with quality talents, and decorated with troops of galaxy stars in the industry.
Although the continent has much other important issues to tackle collectively, such as climate change, diseases, economic growth, place and stability, the political leadership support of the African Union (AU) our peoples and governments, in collaboration with FIFA, CAF, as well as their vulnerable affiliated football Associations could serve as a bedrock to the success of this historic event.
Will our six African representatives press the panic button this time round over the tournament rank of favorites to proceed at least beyond the last eight?
Meanwhile, our African record highlights that only Cameroon and Senegal have reached the quarter-finals.
In 1934, Egypt were the first African country to qualify for a World Cup after beating Palestine.

In 1986, Morocco progressed through the group stages and reached the second round, the first Africans to do so before losing to Germany

In 1990, Cameroon became the first Africans to reach the last eight before losing 3-2 to England.

In 1994, strike ace Roger Milla is the top African goal scorer with five goals in two world cups.

Senegal became the second African representative to reach the quarter-finals of the World Cup in Japan 2002.

In 2009, Cameroon clinched a record sixth appearance for an African team by qualifying for the 2010 tournament.
However, its going to be tough but undoubtedly Africa deserves to host and claim for the highest honours in world football. The CAN Angola at the turn of this year was a perfect rehearsal to our World Cup campaign.
This is so, because not only did we get almost a month to train and play together, we did so in a tournament environment and in a format very similar to the World Cup with enormous pride and stake so great that a fierce competition was guaranteed to the fancy of countries outside Africa. The African teams who have qualified for the World Cup surely got together and compete in such an intense way ahead of the tournament. Infact CAN 2010 took place in neighbouring Angola in similar climate and environment. None of these advantages have been lost on the African flag-bearers to use that event as a springboard to their World Cup campaigns.
Now that the African Nation Cup is behind us and the finals in Africa for the first time in history, there cannot be any more inspiration for the African glory hunters to grasp that opportunity and perform at their best, up against eventual record holders and surprise dark horses.
Cameroon and Nigeria are known for their experience and similar game plan backed by tempo and brave hearted tackles to win back balls and possessions to pursuit vital points.
Pundits have it that the Elephants of Ivory Coast with their second successive qualification for the finals and with form in both their group campaign and the CAN behind them they could keep pace with the tournament favorites.
The Black stars of Ghana whose young footballing age troop claimed the under- 20 FIFA World Championship in October are also bet to bid for a place beyond the last eight.
The Atlas of Algeria who erased their North African rivals, Egypt, on the route to qualify for the finals will surely carry a threat in a difficult group for supremacy.
South Africa advantageous as host with their fanatical support bases are no doubt under duress pressure, but could be one of the dark horses in their group as they open the show against Mexico.
In summing up, this commentary is dedicated to Africa and our six-team representatives, expected to pursuit our modest ambition.
A lot is in their favour. However, football at its best is expected as well. They have a big task to outclass teams running the better football leagues with huge financial inputs and positive returns of home-grown products capable enough to mount a sustained challenge to nick the title away from defending Champions, Italy on African backyard.
Read Other Articles In Article (Archive)