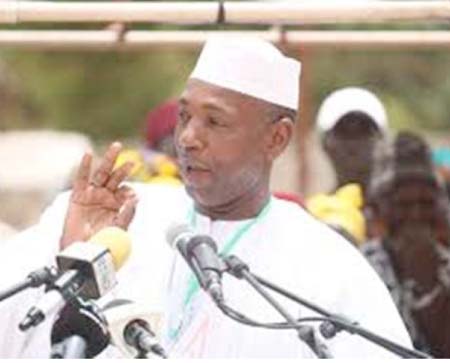 The minister of Tourism and Culture has said that aging government employees who are still in the system on contract must give chance to young ones to take up national duty.

Hamat Bah made this statement during the 9th day of the President Adma Barrow 's Meet the People's Tour in Dalaba, Niamina West after Barrow held two other meetings at Gissadi and Jarra Wellingara in Central River Region (CRR).
He said with the current international interest build on the government by various foreign investors, the existing aging government employees who are still on contract might not have the needed capacity to run the affairs of the country. He added that they should give the opportunity to the young ones to also contribute to national development.
"We need to give chance to the young ones who have the knowledge to steer the affairs of the country. Some of the government employees who are still on contract should allow the young ones who are with their fresh knowledge to take the challenge in developing our country," he said.
He alleged that some aging individuals who have already retired from government are still trying to seek government employments through contracts, thus denying the young ones from our universities and colleges the opportunity to work the country.
"Our young ones with qualifications from universities and colleges should be given the chance to work in the government system and develop our country. What still retard our administration as government are the old aging employees who are still everyday seeking contracts from government," he stressed.
He added that the country needs its qualified younger population on various skills in order to take charge of different development areas, while urging Gambians in the diaspora to come back and participate in the development process of their nation.
Read Other Articles In Article (Archive)