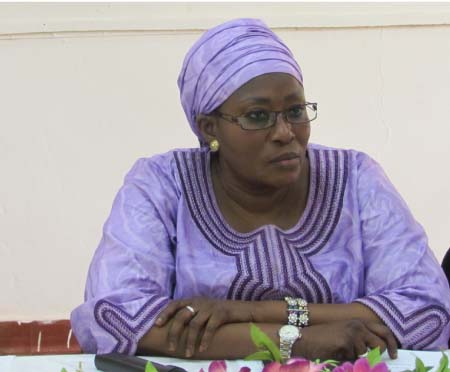 The Ministry of Basic and Secondary Education has replaced the phased-out Fast Tract Initiative (FTI) project with a new multi-million dollar project called the Result for Education Achievement and Development (READ) Project.
Co-funded by the World Bank and Global Partnership for Education, the project was launched on Tuesday in Mansakonko Lower River Region, at the ongoing Coordinating Committee Meeting (CCM) at the Region Four Education Directorate, where senior officials of the ministry and both local and international partners in the education sector are in attendance.
In her launching statement, Education minister Fatou Lamin Faye described the project as meaningful in the entire education sector medium-term plan, which requires the sum of US$183.9 million with a funding gap of $56.1 million.
"With a portfolio of 18.8 M dollars, the READ project will support interventions that address issues of access and equity in education, the quality of teaching and learning and institutional strengthening, all of which are geared towards providing basic and secondary education of good quality within the framework of Education For All on one hand and the Program for Accelerated Growth and Employment on the other", she said.
Minister Faye further explained that the new project will feature the implementation of the customized transport, early grade literacy intervention, teacher-training reform, continuous professional development, allowances, community-based early childhood development, school grant for public upper basic schools in regions 3 to 6, assessment, classroom construction and school-level monitoring.
According to her, the introduction of the READ project will ensure that the sector achieves its goals in a timely manner.
The execution of key activities is linked to specific indicators, with a financial incentive provided for each activity that is accomplished as scheduled by the ministry, she added.
The Education minister also announced that "history is being made for the first time in the history of the education sector in this country; that a project is being launched for implementation with funding from two traditional partners namely, the World Bank and Global Partnership for Education coming together under one education policy, one medium-term plan and one project approval document".
She added: "For the first time in history, a project is being launched for implementation with clear linkages with results for education achievement and development, as well as specific disbursement indicators."
Read Other Articles In Article (Archive)