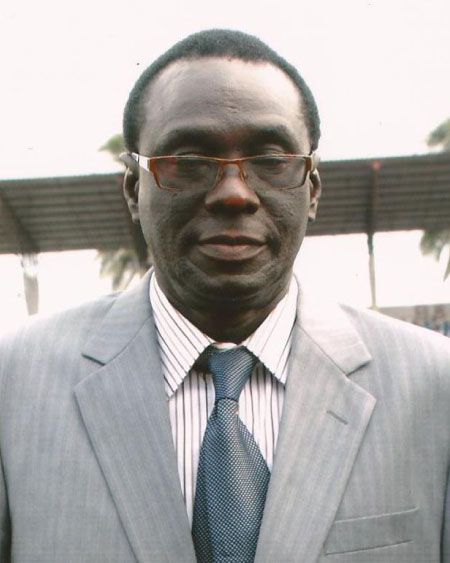 One of the Gambia Football Federation presidential hopefuls, Adama Halla Samba, has reacted to the decision by the normalization committee to call off the GFF elective congress planned for 29 June.
Speaking to The Point, Adama Halla Samba said his spirit is still high despite the call-off, noting that he is still confident of victory.
According to him, he was foreseeing the election not happening looking at the way things are going.
His words: "I don't think it's is proper; I think on many occasions they give us dates about election and it never happens. I think the normalization committee should avoid that because their integrity is at stake. Because if you tell people you are going to do it and it does not happen, how will people see you?" he queried.
Halla Samba, who was the first to publicly declare his intention to run for the GFF top job, said the most important part that FIFA were very interested in was the adoption of the GFF constitution so they can align it with FIFA statues.
"And really if that happened and FIFA accepted it, I see no reason why they should not have worked out the elective congress. They said there is this problem of having the region association: yes; that is fine, but it is taking time and people are becoming very suspicious of what is happening."
On whether the news has in any way dampened his spirit of running for the presidency, Halla Samba, who has spent all of his life in football, said: "No, no! I don't think it has dampened my spirit; we have been working for over a year now and we have been engaged in dialogue with the people, the football fraternity and definitely my spirit is still high."
He said the move will not discourage him, adding that he is very optimistic of winning the election anytime it is held.
As to whether he is hoping to see a free and fair election with the way things are going, the confident-looking Adama Halla Samba replied in the positive, saying nobody will do what he/she likes about the election.
"There should not be any unfair election and nobody will accept any unfair election anyway but what they have to do have to be right," he stressed, adding that nobody will be given the presidency on a silver platter; rather the people should elect the candidate they want.
He finally urges the people, especially those supporting him, to be patient with the normalization committee to see what is going to happen.  
Read Other Articles In Article (Archive)