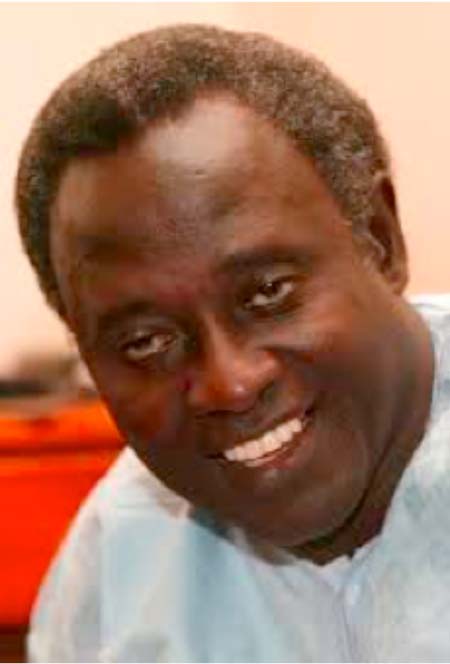 Halifa Sallah, secretary general of the People's Democratic Organisation for Independence and Socialism, PDOIS, has said he needs just one more chance to be in the National Assembly, and he would be done.

He was speaking to journalists on Saturday at the IEC regional office in KMC, after his nomination was accepted contest as a National Assembly candidate for Serrekunda constituency.
He said: "Now one more chance is what I needed, and I am no longer interested in the National Assembly elections."
The 63-year-old politician said for this one last term, his aspiration is to build the sovereignty of the people "who would no longer be dominated by anyone and no longer owned by anyone".
"That is my aspiration; to build that National Assembly, and I am done with National Assembly work; maybe the presidency is the next. There too, if I serve one term, I am finished with representation," he declared.
Sallah had contested the Serekunda East constituency in the 1987 and 1992 elections for the House of Representatives, but only won around 10 per cent of the vote.
He again unsuccessfully contested the Serekunda East constituency in the 1997 election, but was elected to the new constituency of Serekunda Central in the 2002 parliamentary election.
As the United Democratic Party (UDP) had boycotted the election, the PDOIS, with only two seats, emerged as the largest opposition party, and Sallah became the Minority Leader in the National Assembly, from 2002 to 2007.
During this period, he also served as a member of the Pan-African Parliament.
In June 2005, he was expelled from the National Assembly along with three other opposition members on the grounds of dual party membership.
NADD, an opposition alliance that the PDOIS had joined earlier that year, had been registered as a political party, and the Supreme Court of The Gambia ruled that holding dual membership was against the Gambian Constitution.
He lost his seat in the National Assembly in the 2007 parliamentary election to Sainey Jaiteh, a member of the Alliance for Patriotic Reorientation and Construction (APRC), the former ruling party.
Read Other Articles In Article (Archive)