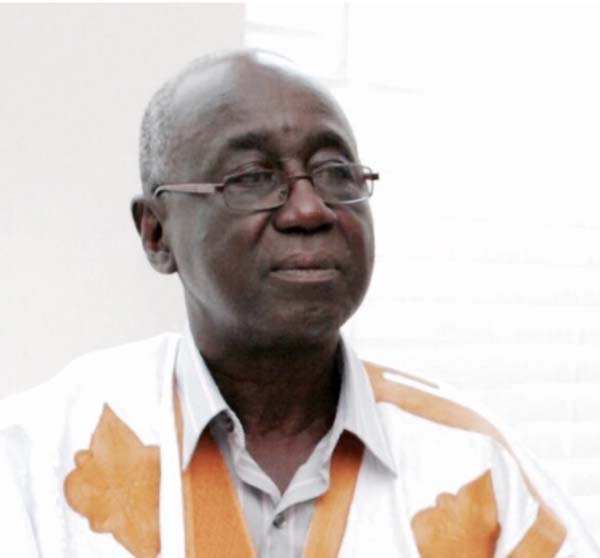 Reliable sources informed this paper that Ebraima Manneh, a seasoned diplomat and an accomplished civil servant, has been appointed Gambia's ambassador-designate to the United States of America.

Mr Manneh, better known as Ebou Manneh, will replace Sheikh Omar Faye in the U.S.
When contacted, Manneh who was until a couple of years ago the senior administrative secretary of the United Democratic Party, confirmed the story.
He was born in Banjul and studied at Gambia High School, University of Dakar, and the New Zealand University of Otago. He had served in many ministries and government departments.
He is a former Head of Chancery and Consul in the Gambian Embassies in Dakar and Brussels, where he took part in the early negotiations on the establishment of the ACP.
He was also the Head of Mission of the African Groundnut Council at the United Nations in Geneva, and later became the director of the council's European office in Brussels.
He was the deputy executive secretary of the Senegalo-Gambia Permanent Secretariat up to its dissolution in 1987, and then he returned to the civil service serving as permanent secretary, respectively, in the ministries of Health, Labour and Social Welfare; Women's Affairs; Natural Resources and the Environment, and finally in the Information and Tourism ministry from where, like most of his colleagues, he was unceremoniously removed by the military Junta in 1994.
Mr Manneh is not a stranger to the United States. He studied management at Lincoln University in Pennsylvania, and was until the election of President Barrow, living in exile in Raleigh, North Carolina, for four years.
During this time, apart from his regular participation in various diaspora activities, he, as an outstanding writer, created and published a blog on Facebook, followed by some ten thousand friends, providing regular running commentaries and images on the political events taking place in this country, from the time of the now famous Fass Ngagga Choi standoff, the events leading to the assassination of Solo Sandeng to whom he was a mentor, the arrest and eventual imprisonment of Ousainou Darboe and his colleagues, to the election of President Adama Barrow.
Mr Manneh has been involved also in community activities; he was a board member of The Association of NGOs (TANGO), Secretary General of Gambia Scout Council, and Secretary General of the Pipeline Mosque.
The late co-founder of The Point, Deyda Hydara, was Mr Manneh's close colleague on the NGO front – African Integration Network, based in Dakar, of which Mr Manneh was Chairman, Worldview International Foundation, and Lions Club of Banjul, of which Deyda was his Vice President up to his tragic death.
It is our belief that Mr. Manneh, with his rich experience both international and local, and his close relations with the Diaspora groups in US and beyond, there is no doubt that he will as Ambassador, build bridges with the Gambians in US, to the satisfaction of all those who know his talents. We wish him well.
Read Other Articles In Article (Archive)