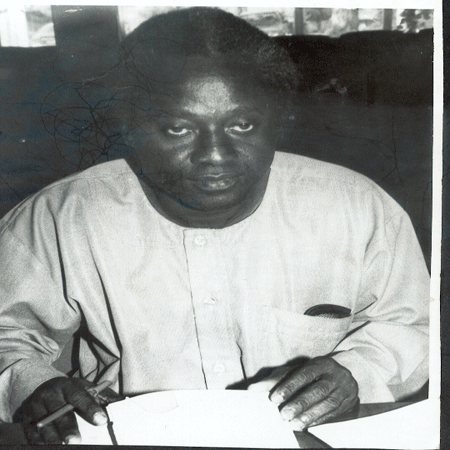 Mr Halifa Sallah, the spokesperson of the National Alliance for Democracy and Development (NADD) cum the Director of the People's Centre for Research, Science and Sociology, has said 24th April is one of the most significant days in the Gambian calendar.
The Gambia became a "fully independent self-determined Sovereign Republic on 24 April 1970".
Mr Sallah made these remarks at a press conference held at the People's Centre in Churchill's Town last Friday which fell on April 24th.
"I yearn for the day when all Gambians will know the value of this day, 24th April of 1970. The day is an important day but it is not being observed as a national day," he noted.
According to Mr Sallah, from 1965 to 1970 the country entered the third phase of her struggle for self determination and independence. "Yes some people said that we were independent in 1965 but why I said that from 1965 to 1970 we entered the third phase of our struggle for self determination and independence is because of this fundamental fact that true independence means the ability of the people to take charge of their destiny. It means a citizenry with the ability to take charge of their destiny; a citizenry with political will to determine their manner of government. It means a nation with traditional integrity, sovereignty, and political will. It means people who are sovereign," he emphasized.
According to the NADD spokesperson, The Gambia became fully independent self-determined and a Republic on April 24th 1970.
"In 1965 a referendum was held to remove the monarchical tradition completely from our mode of government for us to be sovereign authorities, the sovereign owners of The Gambia. It failed in 1965, but on 24th April 1970 The Gambia became a Republic after a referendum was held and the vast majority of the two-third majority actually accepted for the country to become a Sovereign Republic," he said.
He also added that when The Gambia became a Sovereign Republic, it means that it has territorial integrity and sovereignty. "But why I have said this is that it is the beginning of the end of monarchical tradition in our country because constitutionally, The Gambia became a sovereign republic. Sovereignty resides in the people.
The people were to determine how the manners of government; all authorities have to derive from the consent of the people - that was the requirement. For all these measures, the day becomes so important," he said.
Quizzed as to whether there is any possibility of 24 April being marked as a national day, the renowned Gambian sociologist said time would come when it would be marked as a national day.
"A day will come when it (24 April) will be marked as a national day not to celebrate but to contemplate; to know where we have come from, how we got to where we are today and where we must head to tomorrow in order to for our children to have a future, in order to be able to create a world that is fit for them to live in, a world fit for them to inherit. That is the fundamental objective of every generation," he said.
Read Other Articles In Article (Archive)