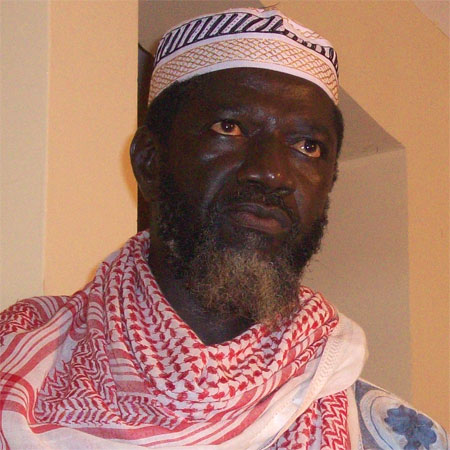 Alhagie Muhammed Lamin Touray President of Gambia Supreme Islamic Council has blamed the world's many troubles on illiteracy.
He said the world is experiencing a lot of trouble today as a result of the lack of proper education.
Imam Touray made these remarks on the occasion of the annual Gamo in his hometown of Gunjur, Kombo South last Saturday.
He said there are many problems unnecessarily happening in the world today as a result of the lack of proper education in the minds of the pioneers of these many troubles.
"The world today is experiencing many troubles and persecutions because the people involved lack the proper education. Many people who pioneered these problems are either half educated or not educated at all," he said.
According to Imam Touray, seeking knowledge is an obligation on both Muslim men and women.
"Education is an obligation on both Muslim men and women. This is the teaching of Allah and his prophet (S.A.W). Education is so important that the first revelation of the Quran talks about literacy. If we all learn, it does not matter the type of education whether English, Arabic or any other type as long as it matches with moral standards and guides you to earn your living and on to the way of Allah is a welcoming one,'' he noted.
 In the view of SIC Prexy, everybody should ask himself what is 'Duniyah' (the world).
'In my own answer, the world is like a farmland on which you grow your crops for cultivation in order to have a good crop yield for yourself and the family. By this, I mean whatever you do in this world is exactly what you find in the hereafter.''
He added that Allah wants us to know him before we worship him, and we can only know him if we learn.
"I swear by God that nobody will enter paradise who does not worship Allah which is impossible without the knowledge or know-how," he asserted.
The SIC boss challenged parents and guardians to educate their children at the right time.
"Every parent will be questioned on how you do with your children. If you have 2,3,4, or more children send some to Quranic schools and others to other types of education. In that case, we will make this world a happy place, conducive to live in peacefully without violence or troubles. This was what the prophet did to stabilize the world through knowledge," he remarked.
He finally called on the general public to fight against the poor dress conduct in the society, for the good of all.
Read Other Articles In Article (Archive)