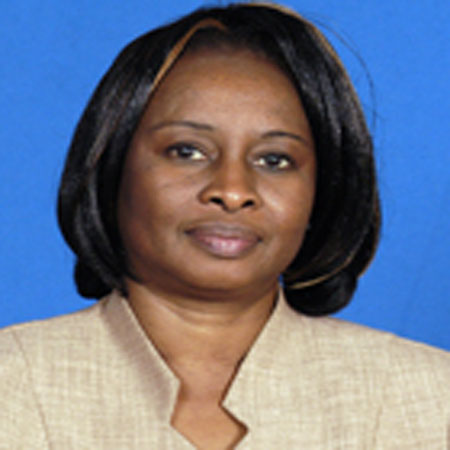 A-seven day administrative course organised by the Gambia National Olympic Committee (GNOC) for administrators in the security/discipline services on Tuesday came to an end at the GNOC Resource Centre on Bertil Harding Highway, Mile 7, Bakau.
Speaking to reporters shortly after the closing ceremony, Beatrice Allen, vice president of the GNOC, said: "The course was for security services because we know that the country has combined services sports associations."
She said they attach a lot of importance to them because military sport is very important and is being promoted now it has become a very important sector at the international level.
She said they thought it is about time they started having specific courses for specific sectors, asking: "Who can you train more than a disciplined sector? Once the discipline is there, it means the educational values will be built into their systems because they are coming from a disciplined sector."
"The course is about sports in general," she added, saying it's about knowledge, the Olympic movement and values, as well as rules and regulations.
She stated further: "It is very important if you want to be a sports manager that you know how the Olympic movement works.
  "For example, when you hear the GNOC talking about women sports festival, women and sports, you start doubting whether are women not human beings. They are supposed to be the same with men. Yes it is all true but that is a special mission for the IOC and it is a special value of the Olympic movement; that is why it is important."
This was why when she was delivering her closing statement on the course she read the full mission of the IOC, the IOC-Gambian member said, adding that they will make photocopies of the mission and add them to the certificates of the participants so they can go to the Olympic website and check. "It is about time people knew what is what," she said.
"Time has gone now with the internet age for people to tell you what to do and what you should understand," she said, adding that notes can be accessed from anywhere.
"Education is key in development," she also remarked, noting that development is about human beings and not structures.
"The objective of any NOC is to see that sport develops," she also stated while thanking the participants for their response.
"We hope after leaving here you will implement what you have learnt," she told the participants, saying: "It is time we put politics aside and started working towards winning medals and championships. I pray that we will always have peace in sports."
Other speakers at the closing ceremony were Governor Lamin Sanneh, one of the course directors, Momodou Demba, chair of the closing ceremony and Isatou Touray, a participant who delivered the vote of thanks.
Read Other Articles In Article (Archive)