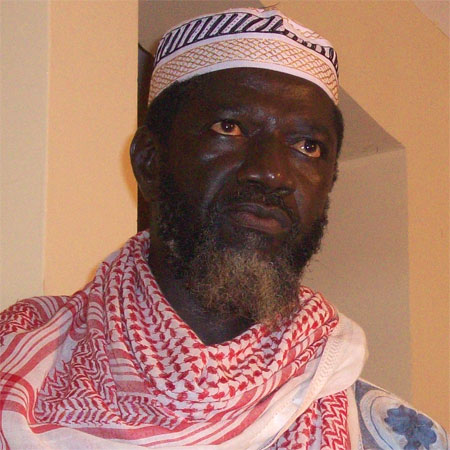 Alhagie Momodou Lamin Touray, president of the Gambia Supreme Islamic Council (GSIC), has added his voice to that of the government and thousands of Gambians, who have strongly condemned the practice of homosexuality in The Gambia, saying the country is a decent Islamic nation.
Imam Touray, in his weekly Thursday evening programme on GRTS television, said the practice of homosexuality – gay or lesbianism - is something which the Almighty Allah has strongly condemned in the holy Quran and hates men or women who practise such ungodly acts, hence their punishment is tantamount to death.
He said no good nation would allow the practice of homosexuality, be it a Christian or Muslim country, adding that those who practise such acts would be punished by the Almighty Allah with stones of fire in hell.
The practice of homosexuality attracts very serious punishment, which is not limited to those practising it; the people within the jurisdiction where it is practised also receive their own punishment, Imam Touray said.
It is very bad in the eyes of Allah for two men or women to practise same sex in the community or even in the country, he said, adding that it attracts disastrous consequences for a nation.
The same thing applies to those who have sexual intercourse with their mothers or have canal knowledge of their daughters, the SIC president went on, adding that these are among the sins Allah does not take lightly.
He said the Almighty Allah also hates people who have sexual intercourse with animals; hence there is a bigger punishment for them. 
Read Other Articles In Article (Archive)