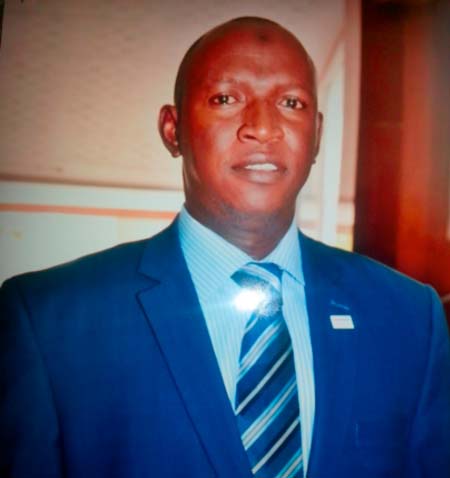 The permanent secretary at the Ministry of Parks and Wildlife and Environment, Ousman Sowe, has said the growing threat of global warming, desertification, land degradation and loss of biodiversity is, no doubt, becoming increasingly apparent in The Gambia.
He made this statement while delivering a speech at the graduation ceremony for 26 students at the Forestry School in Kafuta.
The graduands were 16 from the Forestry department and 11 from Department of Parks and Wildlife.
According to PS Sowe, large areas once covered with dense impenetrable forests teeming with wildlife have now been degraded to the threshold.
He also indicated that most of the forest lands have now become wastelands, "impossible or costly to recover".
"Weather patterns are now unpredictable with devastating effects of droughts and floods," he said, adding that heavy winds are eroding the soils of their nutrients which are essential for agricultural production "thus depriving us of our livelihoods and forcing many people into poverty and out-migration.
"It is our collective responsibility to ensure delivery of better services to our communities which suffer the greatest impacts of land degradation," he further stated.
However, he continued, the delivery of good services could only be ensured through a well-trained and skillful extension staff; hence the importance of capacity building of subordinate staff and the functions of the training school in Kafuta.
"The future belongs to those who believe in the beauty of their dreams," he said, adding: "As you step out from this training school to meet the world with your mind prepared and your skills tuned, I urge you to set your direction with a positive attitude and strong spirit.
He challenged the graduates: "Although we may consciously make the most positive of decisions on a daily basis, you and I know that there will always be hard days. It is during the times of success that people will know our name, and it is during times of trouble that people will know our character."
He said the training school provides an important site to engage in transformative actions and to foster socio-economic progress.
He added: "You must, therefore, not be seen as merely passive receptors of information, but as individuals who contribute to society's development through active involvement by using the knowledge and skills gained to improve broader livelihood chances of local communities with whom you will be working."
The skills acquired during the training should serve as opportunity for the students to engage in diverse activities and to critically address pressing societal problems, particularly those related to desertification, land degradation and drought as well as biodiversity loss.
Mr Sowe added: "As you face and tackle the inevitable changes, hold true to yourself. Remember to hold onto your value system, your work ethic and most importantly, your humanity. It is these qualities that will guide you further on your journey."
According to PS Sowe, the widening of the training programme to encompass other areas like wildlife management is essential in the country's collective efforts towards sustainable environmental management.
It is the commitment of the Gambian government through capacity building initiative to continue strengthening the implementation of the Gambia Forest Management Concept (GFMC), the National Action Programme (NAP) to combat desertification and the National Biodiversity Strategic Action Plan (NBSAP) with a view to reducing poverty, enhancing rural livelihoods and protection of the environment, Sowe announced.
"I want to reiterate our gratitude to all the partners for their support towards the development of the school and the community of Kafuta for the honour to host this event. We trust that this support will continue in the coming years."
Read Other Articles In Article (Archive)