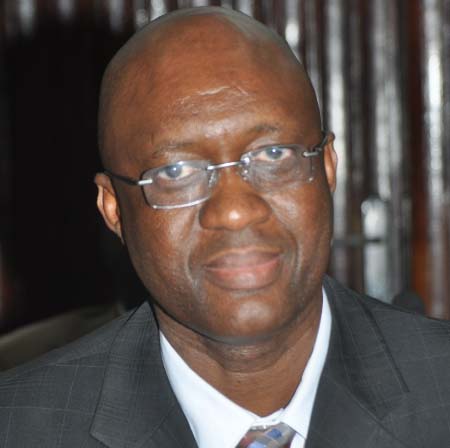 The commissioner general of the Gambia Revenue Authority (GRA) has called on his staff to team up and work collaboratively to ensure that the government's development aspirations are achieved.

Yankuba Darboe made this remarks at a hotel in Kololi during the closing ceremony of a two-week capacity building training for GRA tax auditors.
The training was conducted by consultants from Ghana, Liberia and Sierra Leone.
Mr Darboe said the training has positively impacted the participant's knowledge and it is expected that the new gained knowledge would make the work of GRA easier.
"My expectation is that whatever you learn here, you will share it with other GRA staff who are not lucky to be part of this training," he told the participants.
The GRA commissioner general said to send the same amount of people who benefited from the training to Ghana, for instance, for similar training, would have cost the GRA management huge amount of money.
He commended the International Monetary Fund (IMF) for its continued support to the GRA, saying currently there are GRA staff that are already on the list of IMF as expert trainers.
"We have very committed and hardworking staff in GRA. In fact IMF, World Bank and WHO have identified some of my staff to travel to be trainers in other countries," Mr Darboe said.
The deputy commissioner general of GRA, Essa Jallow, said the training was the second of its kind; the first one was held in Liberia.
He called on the beneficiaries of the training to ensure they share the knowledge gained from the training with other staff members in the tax audit department.
Speaking on behalf of the participants, Famara K. Sanneh, senior tax officer, expressed appreciation to the GRA management for organising such "a timely and important training".
The training, he said, would go a long way in enhancing their service delivery standards.
"We have learned a lot during this training and the knowledge gained have taken us to another level," he said.
Read Other Articles In Article (Archive)