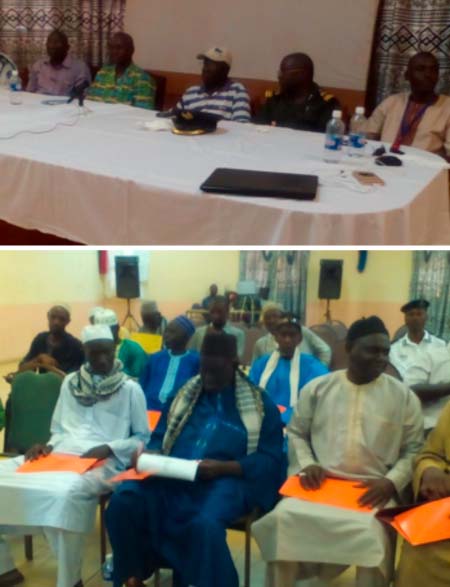 In their bid to strengthen tax compliance in the country, The Gambia Revenue Authority (GRA) held a daylong tax seminar for local authorities in the North Bank Region on Wednesday.

The forum, held at the AFPRC conference in Farafenni, availed the participants of the opportunity to have an education on Personal Income Tax, PAYE and an overview of VAT Implementation in The Gambia.
Speaking at the forum, GRA manager of Corporate and Public Affairs, Lamin Jarsey, said the forum was important as it is part of the GRA's attempt to educate and sensitise the general public on the taxes it administers.
"These efforts are geared towards modernising the tax system and improving the reforms undertaken by government aimed at promoting macro-economic stability, improving revenue mobilization and promoting efficiency in resource allocation," he noted.
The forum, he added, was an aspect of progammes being undertaken with key stakeholders in the country to deepen understanding and improve compliance.
"It is our hope that you will continue to support the implementation of the government's tax reforms for nation building. We value and appreciate your partnership and we kindly urge you to always engage with us on matters of taxation to enhance greater understanding and appreciation," he said.
For his part, the deputy governor for North Bank Region, Mustapha Saidy, underscored the significance of the forum, saying that it would widen their knowledge on taxation.
The NBR deputy governor noted that the payment of tax is crucial in national development.
He said the payment of tax is something that the government will not compromise on, because development cannot not be undertaken in the absence of revenue.
Deputy Governor Saidy added that government can implement its development aspirations through the payment of taxes.
"We have a new government in place. That why it is important we also change out attitude regarding taxation. The laws that existed before are still in place. If you don't paid your tax the law will take issue," he warned.
The Deputy Director for Compliance, Taxpayer Education and Training, George W. Thomas, also dwelled on the significance of the forum.
He called for continued collaboration with local authorities with a view to enabling tax-payment-compliance.
Read Other Articles In Article (Archive)