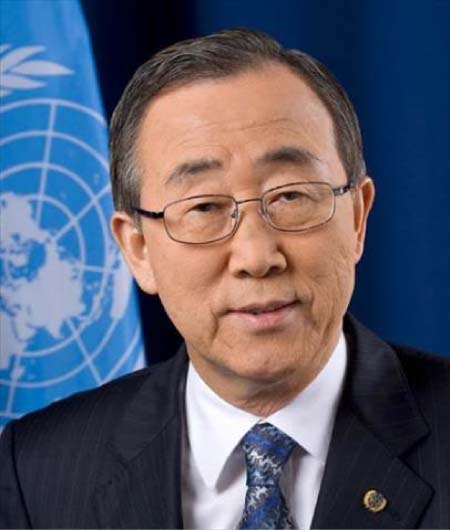 The Gambia Press Union in partnership with TANGO and UNESCO Saturday jointly organized a public symposium to mark World Press Freedom Day under the theme: "Reaching New Goals, Free Media Fortifies the Post 2015 Development Agenda", held at the TANGO conference hall in Bakau.
The day brought together media chiefs, veteran journalists and the entire media fraternity, invitees from the government, diplomats, the UN System, civil society and NGOs, and political party leaders and their representatives.
The forum heard statements delivered by the secretary general UNESCO National Commission, Yahya Al Matarr Jobe, the executive director TANGO, Ousman Yarbo; and presentations on the following: A Situational Analysis of The Gambia's Post 2015 Development Agenda by Alex Dacosta; Rule of Law to Ensure Safety of Journalists and Combatting Impunity by Almami Taal, Sustainbility and Professionalism of Journalism is part of Development by Ahmed Alota; and, Free Media Contribute to Good Governance, Empowerment and Eradicating Poverty by Sam Sarr.
GPU secretary general Gibairu Janneh read the GPU's statement issued to mark the day. He said May 3rd of each year was set aside as World Press Freedom Day by the General Assembly of the United Nations in December 1993 following a recommendation adopted at the 26th session of UNESCO's General Conference in 1991.
It followed a seminar held in Windhoek, Namibia, in 1991, and the adoption of the Windhoek Declaration on Promoting Independent and Pluralistic Media.
"The Windhoek Declaration called for the establishment, maintenance and fostering of an independent, pluralistic and free press and emphasized the importance of a free press to the development and maintenance of democracy in a nation, and for economic development.
"World Press Freedom Day presents an opportunity for journalists and media practitioners to reflect on the challenges they grapple with on a daily basis with a view to hammering out solutions to such problems.
"It also presents an opportunity for journalists to not only pay tribute to the martyrs of free expression and media freedom, but to also reward those who have made significant contributions to the advancement of a free, independent and pluralistic press."
The GPU, according to Mr. Janneh, has been commemorating this day for the past 19 years, "and the Gambia Press Union continues to demand that the government upholds its democratic obligations and engender an enabling environment that will guarantee freedom of expression and press...
"In celebration of World Press Freedom Day and in view of the theme for this year, GPU wishes to express its appreciation to all Gambians for their support to the media community. We wish to also commend our media practitioners in the television and radio stations and newspapers, as well as online journalists and bloggers for their steadfastness and professionalism in spite of the difficult challenges we continue to face.
"With our partners, GPU would like to call on the Gambia Government, the private sector and the civil society as a whole to support the independence, development and professionalism of the media as well as freedom of expression in The Gambia.
"Such gesture will not only serve to strengthen the peace and stability of the country, but will also enhance national development in all aspects, thereby making delivery of public services more efficient, accessible and available to all.
"GPU strongly believes that we can only ensure good and accountable governance and make public and private institutions and firms effective and relevant if we create the environment for free speech and free media to flourish at all times.
"On this auspicious occasion, we also call on Gambians to stand with the Gambia Press Union and all other stakeholders to demand the review of all laws that are inimical to free media as well as a complete halt to all practices that pose clear and direct danger to journalists. We also ask Gambians to support the media in all ways possible.
"Let us always remember that any threat to a journalist, or a closure of a media house or the existence of an anti-media law invariably is a direct affront to our already guaranteed civil and political rights and a limitation to our ability to ensure transparency, accountability and responsiveness of not only the government, but also all institutions, organizations and processes in the public, private and civil society sectors."
Al Matarr Jobe, of the UNESCO NATCOM, said the event was fully sponsored by the UNESCO regional office in West Africa in Dakar, Senegal.
As UNESCO's representative in The Gambia, he read UN secretary-general Ban Ki Moon's statement on World Press Freedom Day 2014.
Mr Jobe in his speech also reminded his audience that "journalism is not a crime, but the manner in which one does it matters." Thus, he went on to speak of the need for responsible journalism, and to link freedom of speech with responsibility.
Ousman Yarbo of TANGO wondered what the world would be like without free media, and pledged that civil society organizations will continue to promote support for a free press.
Veteran journalist and publisher Swaebou Conateh, on behalf of publishers in the print and broadcast media in The Gambia, said he was associating them with the celebration of World Press Freedom Day.
He noted that The Gambia was represented at the Windhoek seminar, and that publishers here have since benefitted from the outcomes of the Windhoek Declaration.
Read Other Articles In Article (Archive)