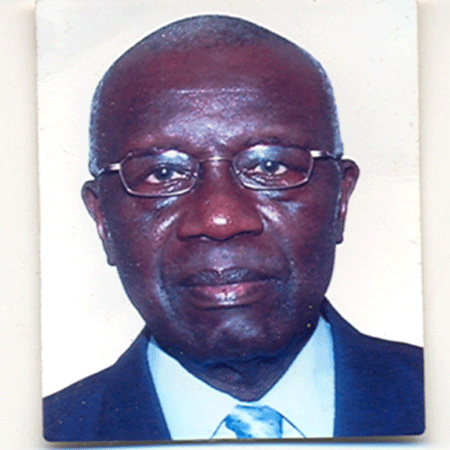 Relax Sahel cardiovascular fitness studio was on Thursday inaugurated in honour of Mr Abdoulie Dandeh Njie.
The dedication and naming ceremony was in recognition, acknowledgement and celebration of the exemplary and selfless services of the highly revered Mr Njie in the field of sport in general and Olympism in particular.
The occasion, held at the Relax Sahel recreational complex in Bijilo, was attended by Mr Njie's family members, friends, neighbours and well-wishers.
Alhagie Abdoulie Dandeh Njie is also the president of Pipeline Mosque Committee.
Giving a biography of Mr Njie, Alhaji Abdoulie Touray, alias Baks, told the gathering that Relax Sahel, a recreational centre, was named after Mr Njie in recognition of his exemplary leadership and service to humanity, especially in the field of sport.
Mr Touray highlighted the transformational impact Mr Njie had made in the lives of many people through his selfless sacrifice and devotion to the fundamental values of sport in promoting fair play, unity, solidarity and excellence.
He quoted Mandela as saying sport has the power to change the world and to unite people and nations the world over, as it is also powerful in breaking down racial barriers.
Naming the fitness studio after Mr Njie, Baks Touray noted, is an indication of Mr Njie's mass sporting activity recognized as an innovative and pioneering landmark conceived during the Dandeh Presidency of the Sports and Olympic Movement in The Gambia some 23 years ago in 1991, which according to Baks, continues to go from strength to strength.
He further recalled Mr Njie being decorated by President Yahya Jammeh with the insignia of MRG for his services in sport and the fundamental values of the Olympic Movement.
Another statement of eulogy to Mr Njie written by George Gomez, was read on the occasion by Peter Gomez, head of West Coast Radio 1 and 2. It outlined the extraordinary contribution Mr Njie had made to the development of sport in The Gambia and beyond,
Speakers on the occasion included Alhaji Dawda Jagne, who also gave a synopsis of Mr Njie's noble biography.
Accepting the honour, Mr Njie revealed to the gathering that he could not have made his achievements without teamwork.
He thanked all those who stood by him over the years in the achievements he made in sports development in the nation, especially in the Olympic movement.
Mr Njie said he did not achieve all single-handedly. It was through teamwork and collaboration with dedicated and honest professionals, who were expert in their vocations.
He said that through collective work they had been able to leave a legacy not only for institutions but also for the national Olympic committees in Africa and the entire ANOCA membership.
Read Other Articles In Article (Archive)