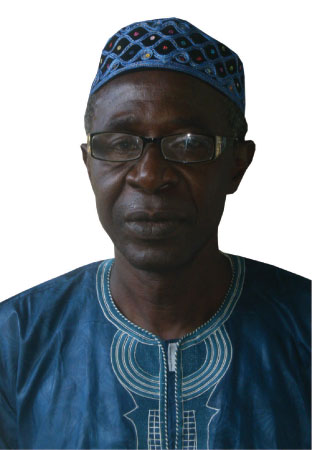 The joint session of the Public Accounts Committee and Public Enterprises Committee (PAC/PEC) of the National Assembly yesterday adopted the 2014 activity report of the Gambia Public Procurement Authority (GPPA).
The adoption of the report followed a thorough scrutiny by deputies who raised some concerns on some portions of the report.
The concerns were, however, addressed by GPPA officials at the PAC/PEC scrutiny session.
Hon. Fabakary Tombong Jatta, member for Serrekunda East and the Majority Leader, thanked GPPA for presenting their report before the joint session of the assembly committees.
Hon. Jatta said the more they ensure efficiency and transparency in procurement the better for all, adding that procurement is key.
He said they were earlier informed that total procurement indications were about D1.9 billion but they estimated about D4 billion that went into public procurement.
This, he added, was attributed to some of the emergency situations that occurred in the course of implementation.
The majority leader told deputies that the GPPA did not mention the challenges in this regard because they were told that in 2001 GPPA provided exemption for various institutions that were earlier exempted.
On Monday, Tumbul K. Danso, GPPA director general, in presenting the report, said the 2014 financial year marked the second year of the implementation of the revised GPPA Strategic Plan 2012 - 2017.
Despite the challenges encountered during the period under review, the overall implementation of the strategic plan "was considered satisfactory", he added.
The GPPA director general further informed deputies that the authority "is well positioned to consolidate its operations and improve on its effectiveness" in regulating public procurement in a fair, transparent competitive and efficient manner guided by the Act and its attendant regulations and instructions.
With regard to its core mandate of regulating and monitoring, the authority adjudicated on 222 submissions on prior reviews during the year under review as opposed to the 240 in 2013, he said.
In terms of value, he announced, tenders submitted for 2014 amounted to D1.95 billion as opposed to D1.4 billion for 2013.
He said with regard to contractor/ supplier registration, the authority received 1105 submissions for registration in the 2014 financial year, which represented 9.5 per cent increase over the previous years of a total of 999.
The increase was as a result of the mandatory registration of suppliers and service providers in line with section 24 of the GPPA 2014, he stated.
Mr Danso added that the period under review saw a slight improvement on compliance to procurement procedures arising from the increased number of capacity-building workshops undertaken, benefiting over 410 participants.
"The authority is currently in the process of automating the GPPA processes through the implementation of the Integrated Financial Management Information system project in collaboration with the Ministry of Communication, and the Directorate of National Treasury with a view to develop and incorporate the procurement module," he said.
Read Other Articles In Article (Archive)