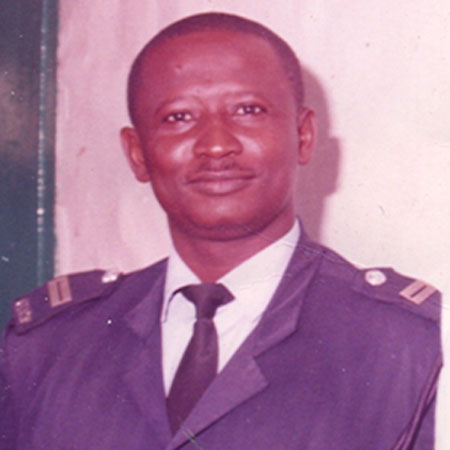 Burama Dibba, former Crime Management Co-ordinator of Gambia Police Force, was yesterday acquitted and discharged by the Banjul Magistrates Court of the criminal offence preferred against him.
In delivering the ruling, Magistrate Kayode stated that the ruling was in respect of defence counsel's application for a no-case to answer submission. He said the application was brought pursuant to section 166 of Criminal Procedure Code, adding that the defence team urged the court to acquit and discharge the accused on the ground that at the end of the prosecution's case a prima facie case was not made out against the accused person. He recollected that the accused was arraigned and charged with giving false information, stating that the particulars of the offence disclosed that the accused in year 2007 at the police headquarters in Banjul gave false information to the then Inspector General of Police, Mr. Benedict Jammeh, that David Colley, the Director of Prisons had fed carcass of bull to the prison inmates and also diverted a satellite disc meant for the prison to his personal use. He observed that the only witness called by the prosecution is the same Mr. Benedict Jammeh, now the Director-General of NIA, who was said to be falsely informed, in his former capacity as the then IGP, by the accused. He added that the prosecution witness in his evidence described the duties of the Crime Management Co-ordinator. He said the prosecution witness testified that the accused never gave any report to him concerning David Colley in 2007, noting that as a matter of fact the prosecution witness in his own words testified that the accused never even mentioned David Colley's name to him.
Magistrate Kayode then spelt out the condition that the no-case application should meet in order for it to succeed.  "The lone prosecution witness impressed the court as a witness of truth," he stated.
With reference to the charge before the court, he added, there is no iota or modicum of evidence adduced by the prosecution as a proof. " I am therefore compulsorily led to the inevitable conclusion that the evidence adduced by the prosecution (if any) is not only manifestly unreliable.. such evidence is manifestly a clear testimony of the innocence of the accused,"  he added. He stated that as a consequence there has been arraignment without prosecution and a charge sheet without evidence. " I am therefore satisfied that the arraignment and half-hearted prosecution of the accused before this court is both capricious and needless," he revealed, noting: " It is based on all the above that I conclude almost effortlessly that the no-case submission of the defence succeeds in its entirety. The accused is consequently discharged and acquitted for want of evidence pursuant to section 166 of the CPC.
The defence team comprised Lawyer Sheriff Tambedou, Lawyer Borry Touray, Lawyer Lamin Camara, Lawyer Neneh Cham-Chongan, Lawyer Edrisa Sissoho and Lawyer L. Farage.
Read Other Articles In Article (Archive)