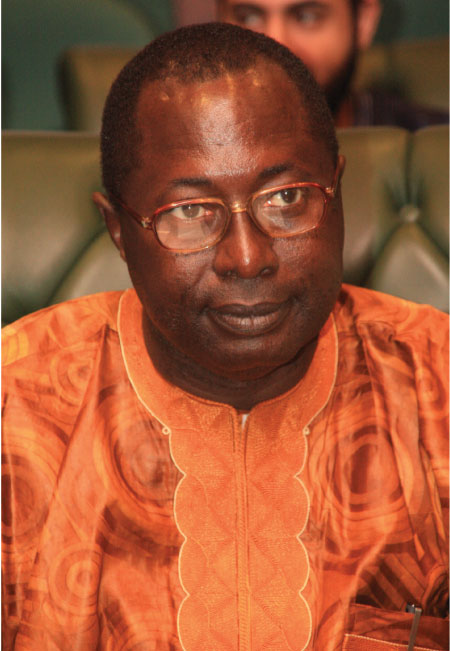 The Ministry of Justice of the Government of The Gambia Friday issued a statement describing what it said was the "irresponsible spreading of information" on the pronouncement made by President Yahya Jammeh on the implementation of the death penalty as "wrong".
In an address to the nation to mark the Muslim holy feast of Eid-al-Fitr last weekend, President Jammeh said by the middle of next month (September 2012), all the death sentences would have been carried out to the letter.
"All punishments prescribed by law will be maintained in the country to ensure that criminals get what they deserve; that is, that those who kill are killed, and those who deserve to be put away from society are put away according to the dictates of the law," Jammeh said.
The statement issued late Friday evening, stated that the law of The Gambia on the death penalty is very clear and provides:- "Section18 (1) of the constitution of the Republic of The Gambia states:-
"No person shall be deprived of his or her life intentionally except in the execution of a sentence of death imposed by a court of competent jurisdiction in respect of a criminal offence for which the penalty is death under the laws of The Gambia as they have effect in accordance with subsection (2) and of which he or she has been lawfully convicted."
According to the statement, in due compliance with the provisions of the law as above, it follows that all persons on the death row have been tried by the Gambian courts of competent jurisdiction and whereof convicted and sentenced to death in accordance with the law.
"They have exhausted all their legal rights of appeal as provided by law," it stated.
The statement went further to warn the general public that "the peace and stability of our beloved nation as regards the protection of the lives, liberty and property of individuals must at all cost be preserved and jealously guarded".
Read Other Articles In Article (Archive)